Do you know '  Art Sticker  ' ?
Art Sticker is the SNS we can enjoy and support art works.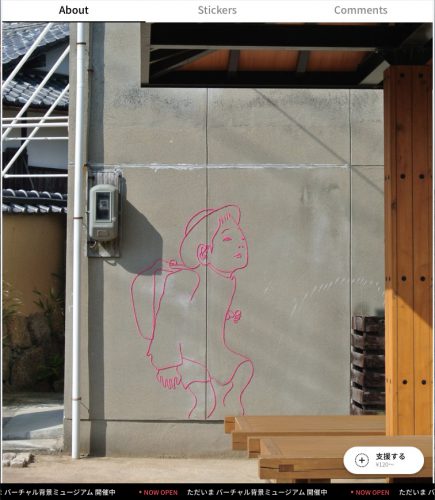 Now, ' a cancel boy ' of Naoshima has just appeared on Art Sticker !
In the time when we can see a lot of good things for free, somebody does support me. I want to say Thank you very much.
Though in this timing many people can't go to Naoshima, new encounters is spreading. That is so wonder.
Then, I join ' virtual background project ' of Art Sticker, too.
You can use it for online meeting and so on.
Art Sticker    >>>    https://artsticker.app
virtual background project
>>>    https://artsticker.app/events/160