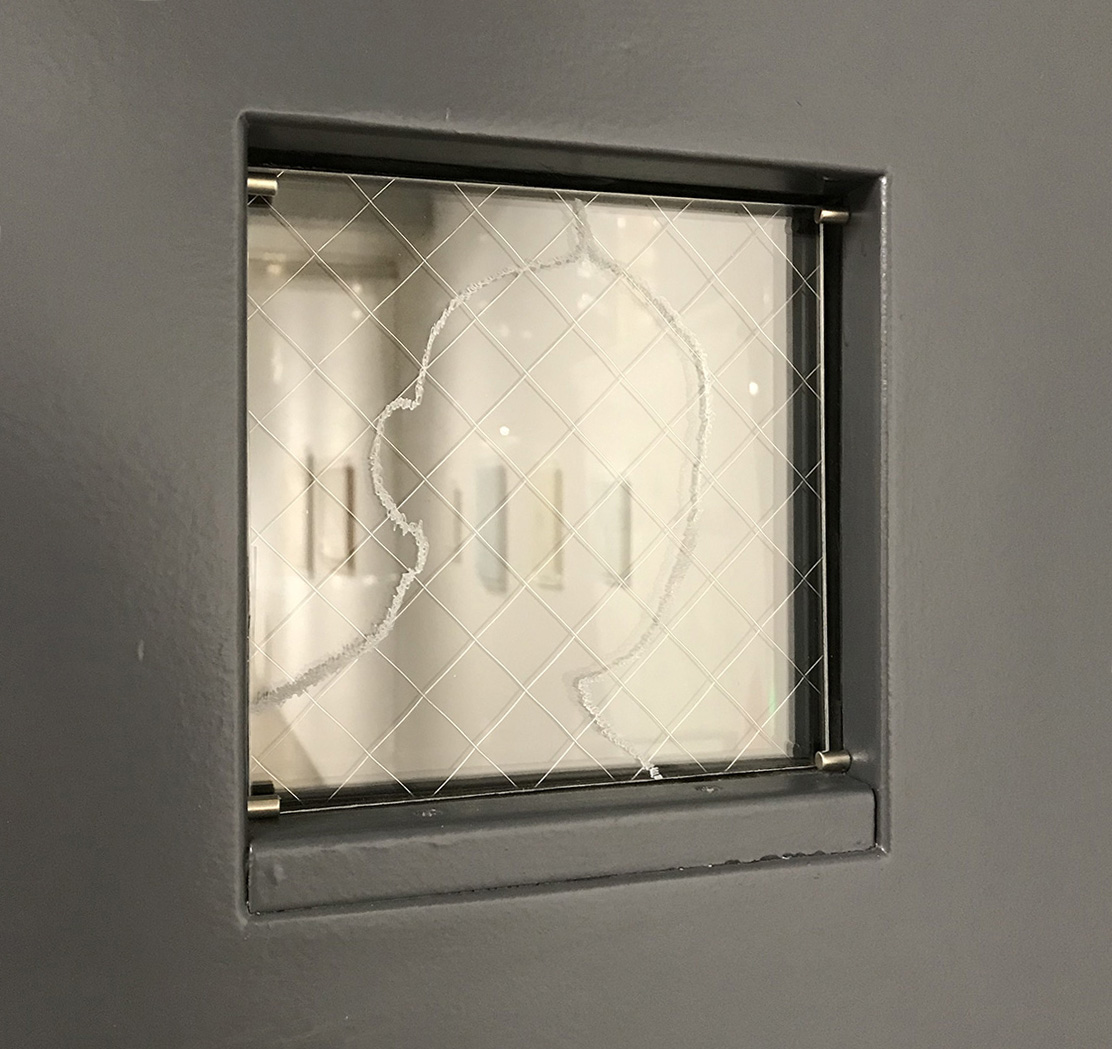 ' Hello from a small window ' night version.
Reflection of indoor view looks good.
Both sides are front. If I had to say that this side is the drawing surface.
We'll zoom in..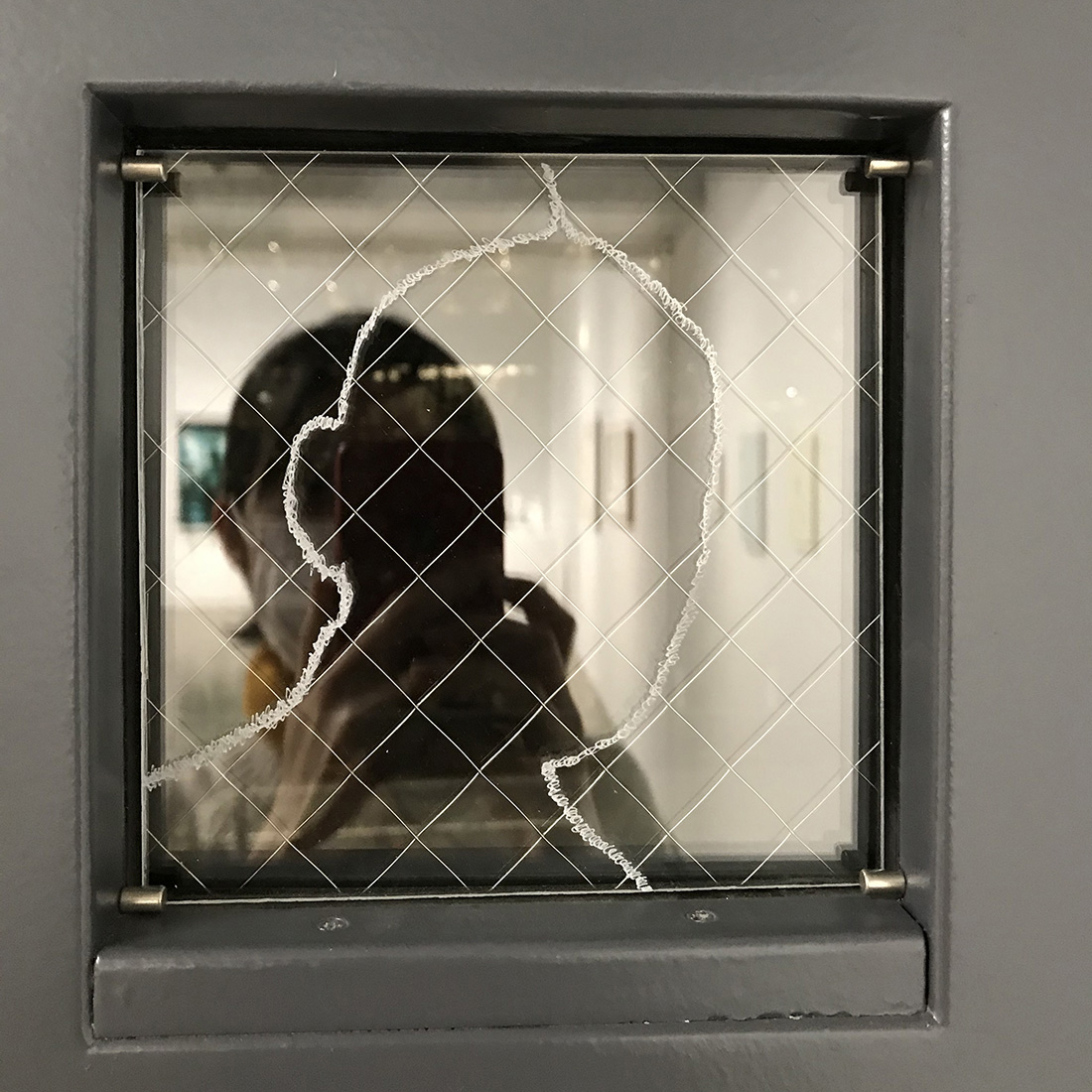 The artist's heart comes and appears beyond the physical distance,
and it's drawn with the thread of zero mass.  This is the concept.
So any fibers or any dyes aren't used.
But the technique is secret !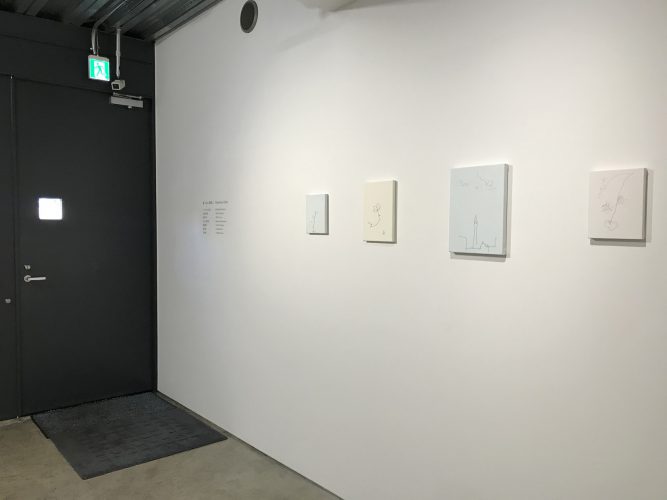 photo from MIZUMA ART GALLERY
The positional relationship with four of works of canvas type is this.
Sometimes the line of ' Hello from a small window ' seems to be melt in the stronger light.
Actually I hear that some visitors had not noticed the existence till he or she came close to the door.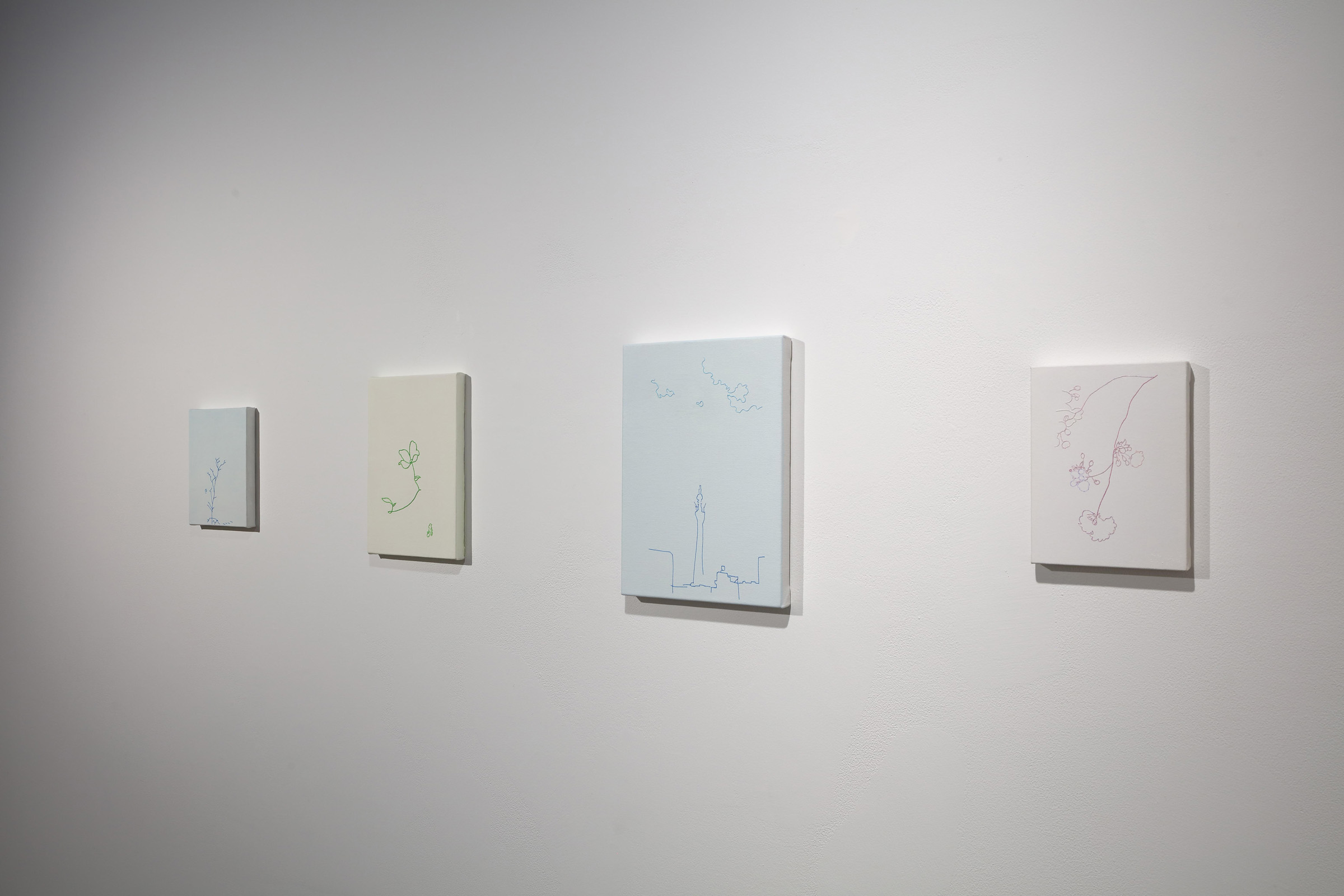 This photograph and below are taken by MIYAJIMA Kei.
I introduced each works on my weblog.
Now when they're lined up together, it makes us fun even more, doesn't it?
Then, let's enjoy the digest of installation view.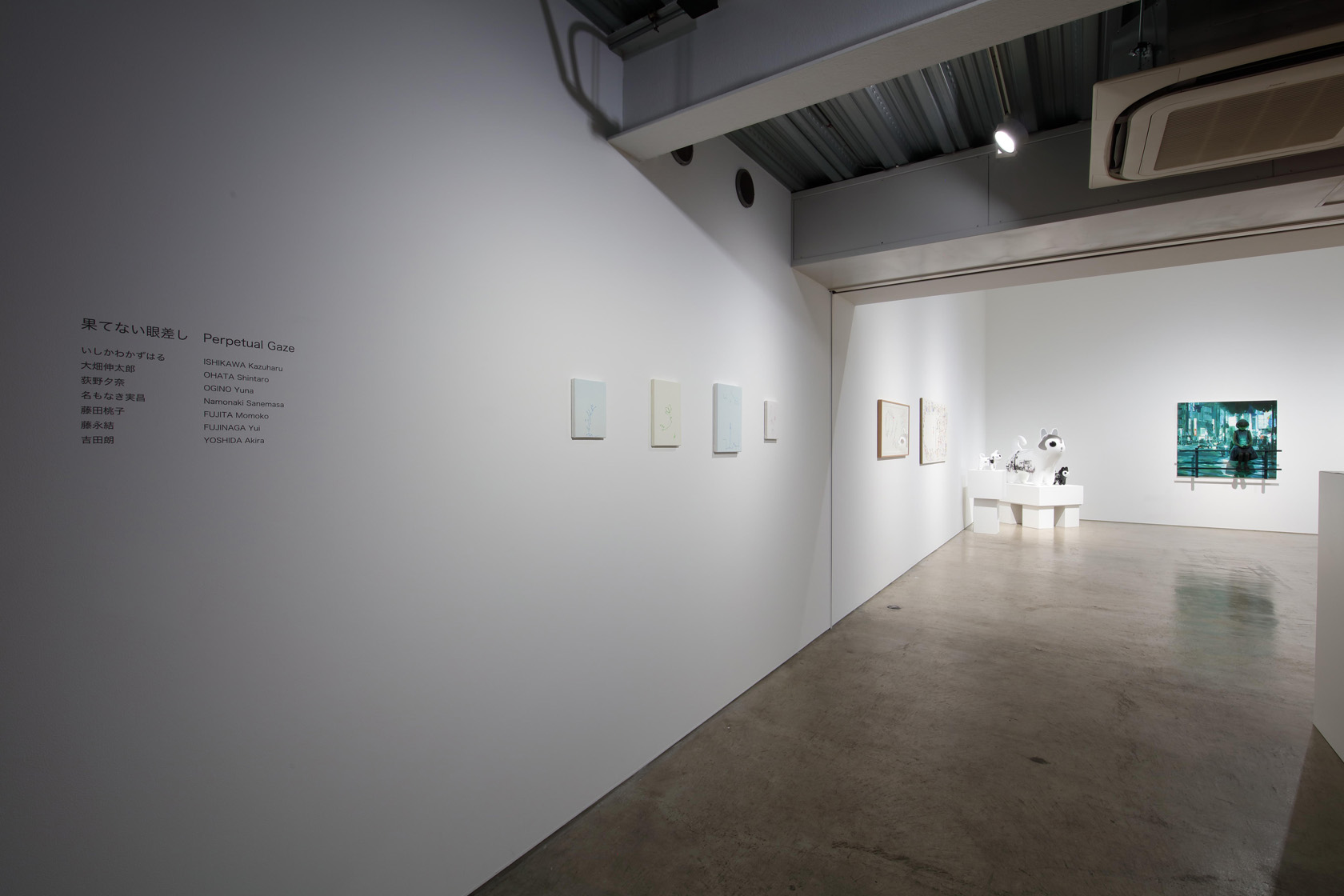 Intro is ISHIKAWA Kazuharu.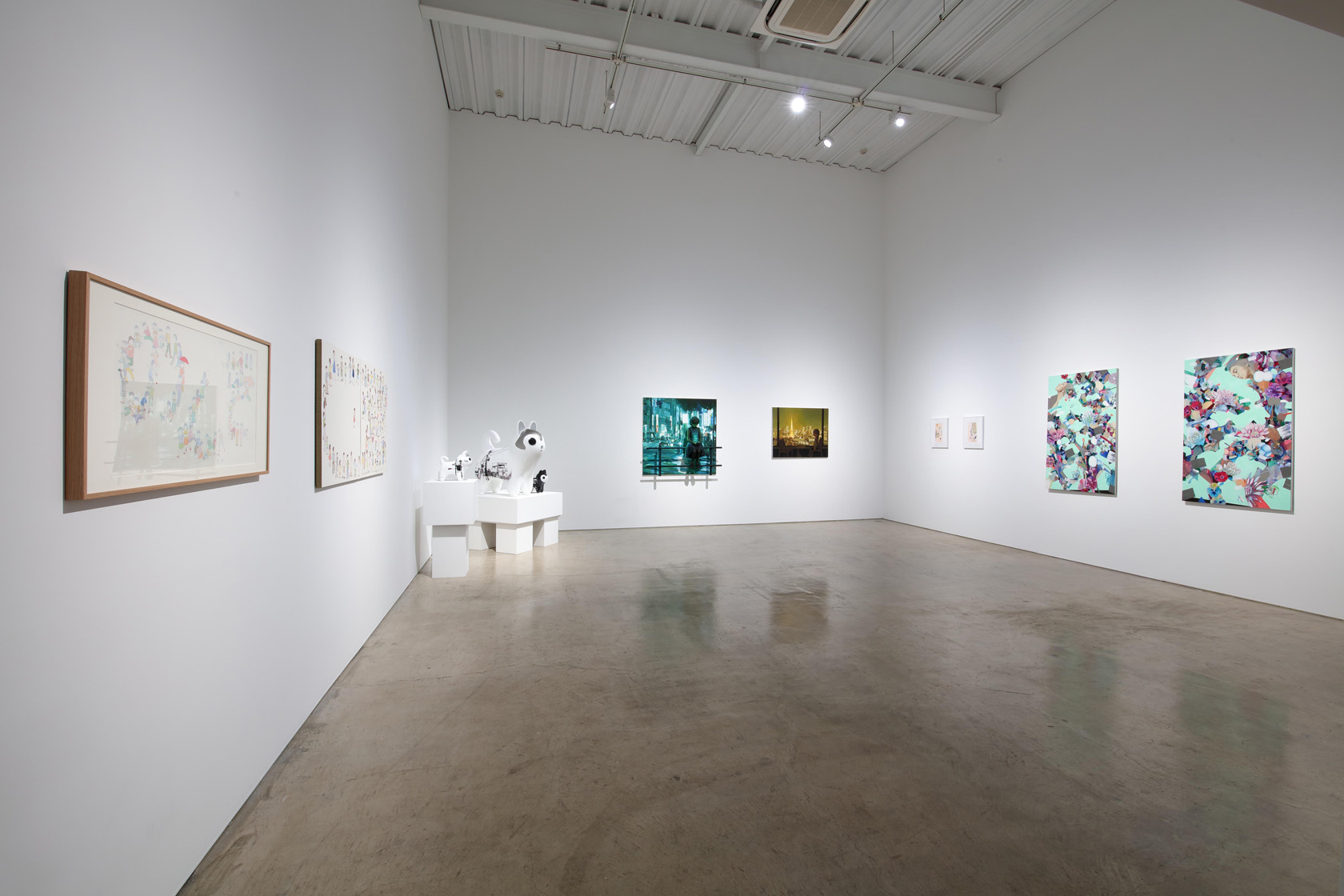 And from the left...
FUJINAGA Yui,  YOSHIDA Akira,  OHATA Shintaro,  OGINO Yuna...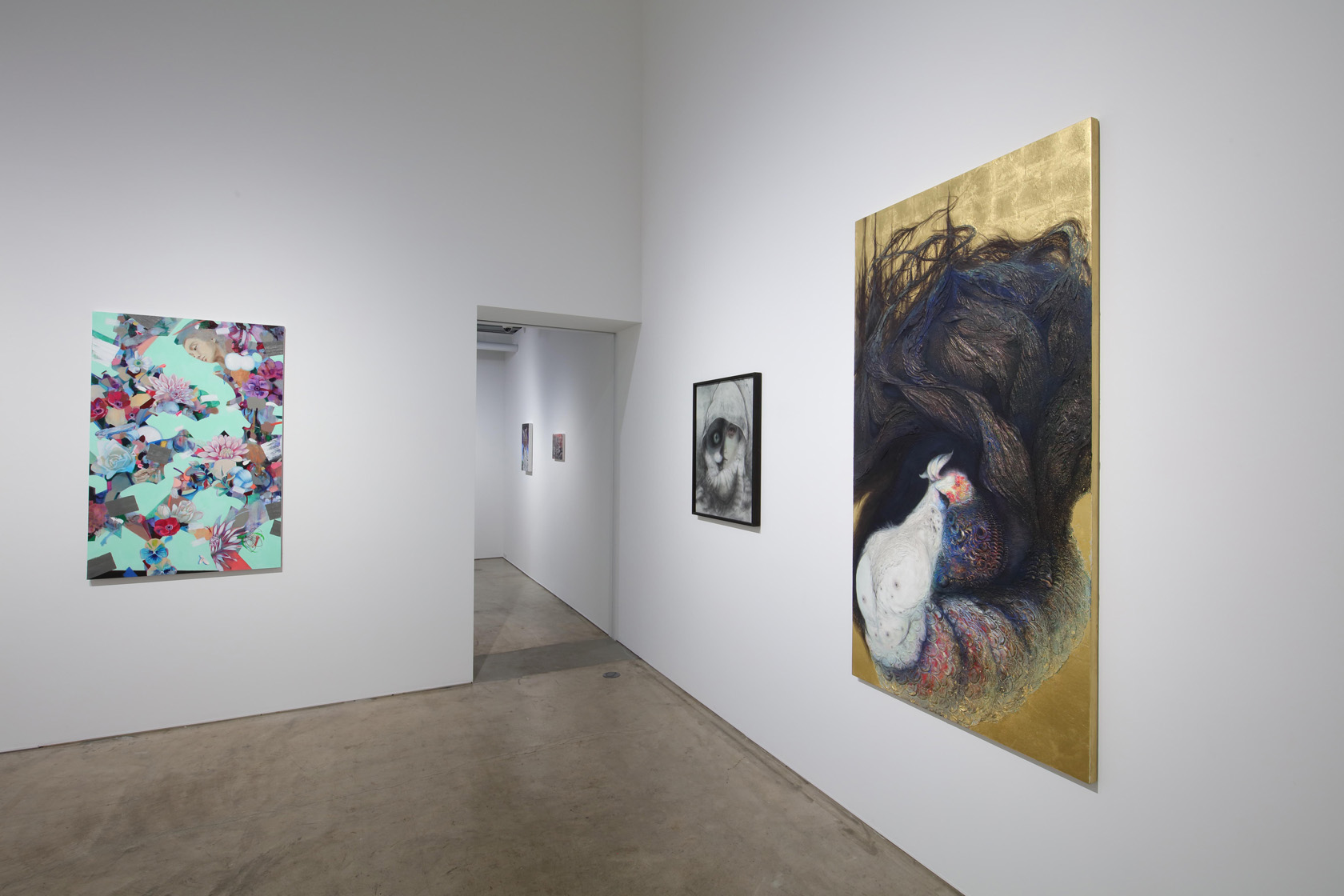 FUJITA Momoko...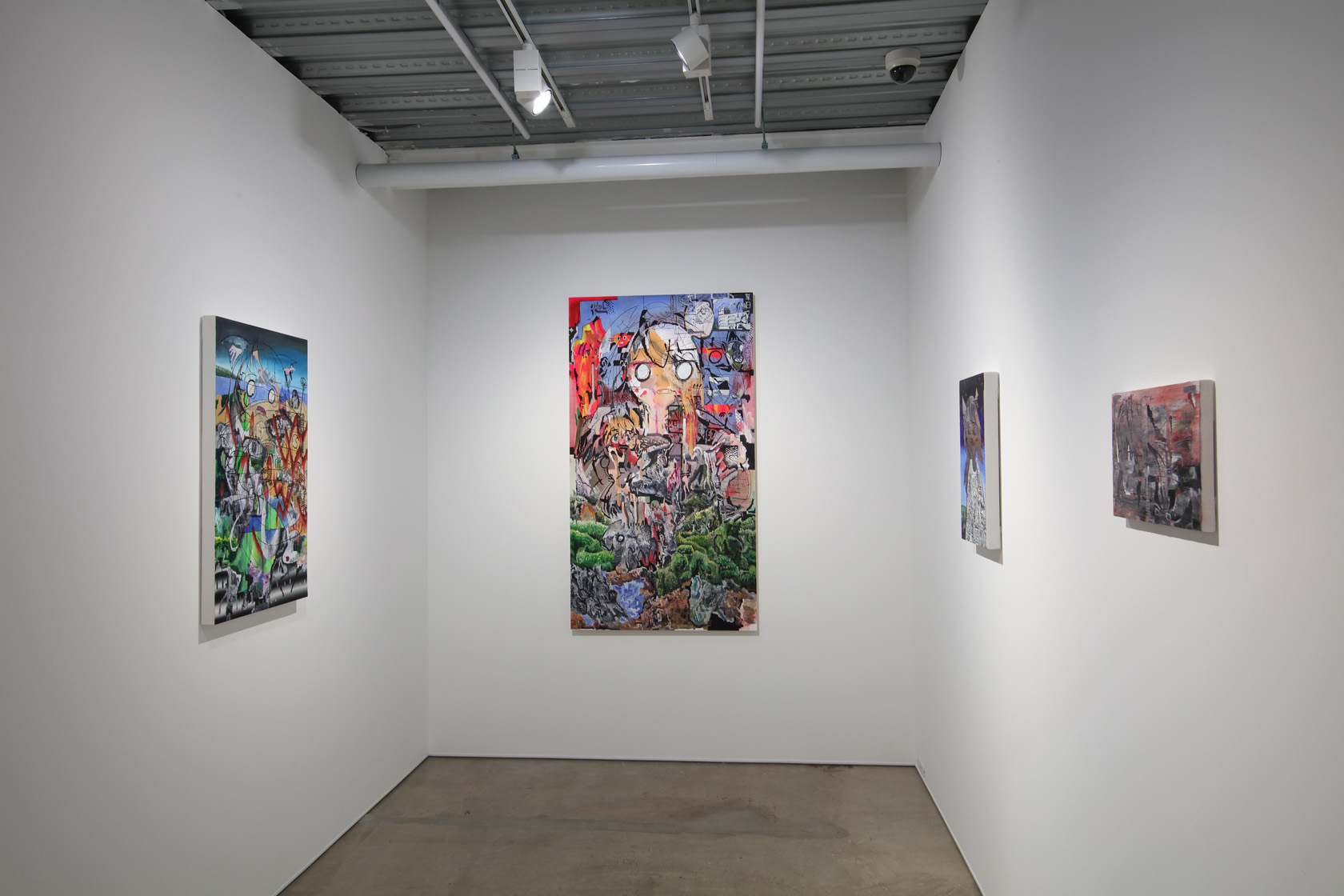 and   Namonaki Minemasa.
6 February 2021, ' Perpetual Gaze ' is finished.
Thank you so much for your coming and enjoying our show
and keeping touch to this weblog.
And my respect and gratitude to those who gave us the stage and support.
And for every artist who made the same one space with each unique works together,
keep your feet dry .
Each gazes of us continues perpetually.
Stay tuned !