New Year's Greetings 2013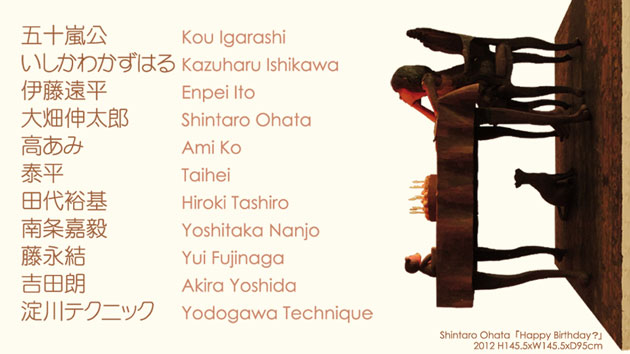 Happy new year to all of you!
We wish you great health,happiness and prosperity for this year.
2013 is the year of the Snake in Chinese zodiac.
As the Chinese zodiac rotates,a man or a woman who was born in a year with the same sign as the Chinese zodiac as the current year is called "Toshi-otoko 年男" or "Toshi-onna 年女" and he or she is regarded as a good omen.
Luckily,we have 4 "Toshi-otoko" out of 12 artists we represent!
Although we are currently facing a time of great change in good or bad,we are sure that this year will be a great one for us if we can have your continuing support and cooperation in the year ahead.
Again,we would like to say "Thank you" and wish you happiness and prosperity on new year.

January,2013
Yukari MItsuma
Director/ Representitive,
YUKARI ART