YUKARI ART @ SNIFF OUT 2013!!!
July 20 and 21,2013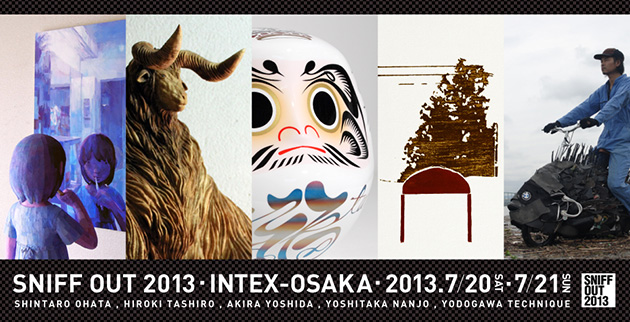 YUKARI ART is pleased to annouce that we are going to participate in "Sniff Out", a collaborative event of art and music on July 20 & 21,2013.
We will show works by Shintaro OHATA,Hiroki TASHIRO,Yoshitaka NANJO,Akira YOSHIDA and YODOGAWA TECHNIQUE.
Please enjoy some of the works exhibited at the actual art fair with short comments by artists!
===
Shintaro OHATA
"Ohayou Sekai -Good morning,world-"(latest work!!)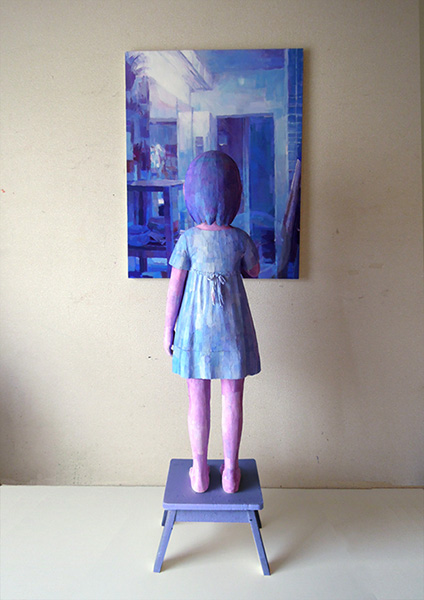 Year 2013
Media mixed media
Size Painting 80.3×65.2cm Sculpture 126×30×30cm
I think that the scenery reflected in the glass(mirror) is like the world on the canvas.I aim to express the atomosphere of my work more by depicting a human figure and mirror together.

===
Hiroki TASHIRO
"Mother"(Latest work!!)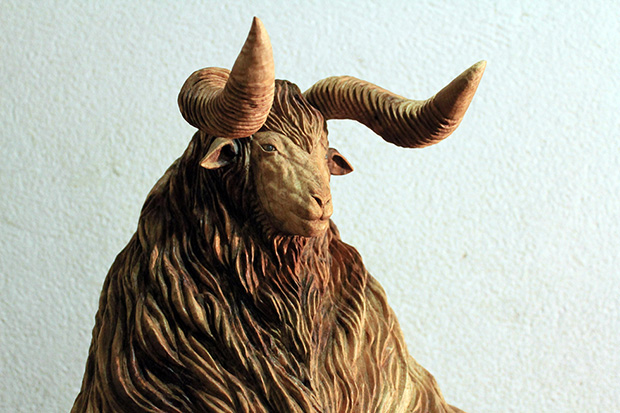 YEAR 2013
Media camphor tree,magnolia,crystal
Size 65×60×40cm
The kanji(Chinese character used in Japanese wrtiting)"美" meaning beauty is consisted of two parts "大" meaning large and "羊" meaning sheap.In my work,I united the Queen of Grace with sheep which have been giving us lots.By doing so,I would like to express the attitude toward life "accepting all".
===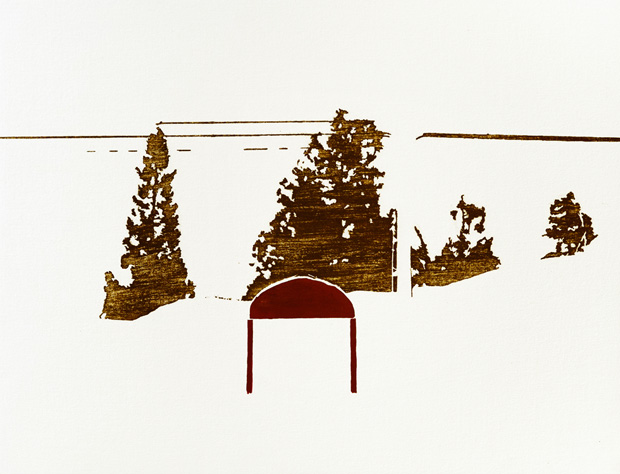 Photo by Shintarou Miyawaki
I am going to exhibit 9 works created in Shinano river,the longest river in Japan.
I walked all the way from the origin of this river to Japan sea where it ends, in total 367km.I carefully watched and discoverd many sceneries on the course in my own way and took the soil of the places. Then I turned them into landscape paintings by using the soil as a material.
===
Akira YOSHIDA
"DARUMA"(Latest work!!)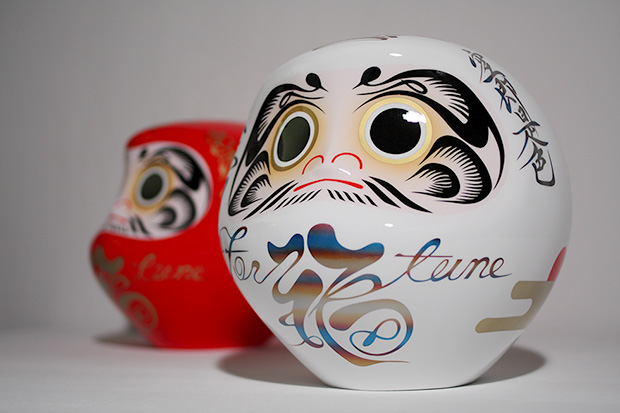 Year 2013
Media FRP painted with an airbrush
Size 28×28×28cm
According to traditional legend,"Bodhi-dharma" meditated for such long periods of 9 years that he lost his hands and legs.This is why "Daruma",a Japanese doll modeled after "Bodhi-dharma" is armless and legless."Daruma" doll is a symbol of patience and effort.I painted social problems that modern soceity are facing on the surface of my "Darma" to look at them through art.
===
YODOGAWA TECHNIQUE
"You can become garbage!"(Special performance for the event!)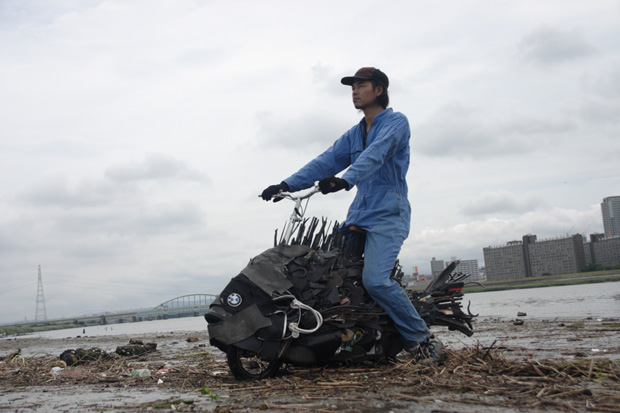 Work above ''Chinu, Yodogawa''
Year 2009
Media Garbage based sculpture
Touch,ride and become garbage!!!Enjoy our performance for Sniff out 2013.
New works created in Tottori area by one of the YODOGAWA TECHNIQUE,Shibata will be also exhibited.
===
If you have any inquries on these works,please contact us from here.