Shintaro OHATA online exhibition
"Polaris"
March.8,2012 – April.20,2012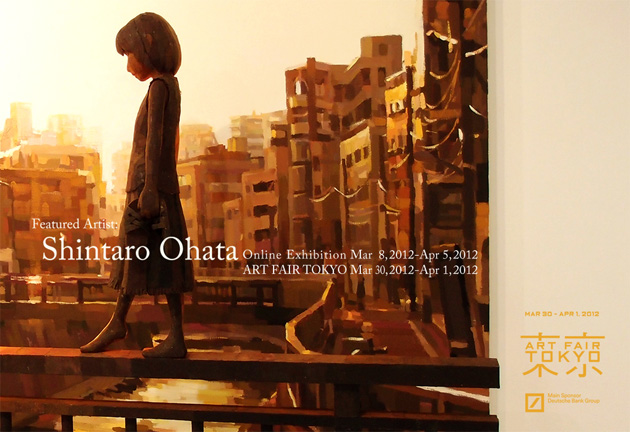 Shintaro Ohata's solo show at ART FAIR TOKYO successfully ended on April 1. Many thanks to all of you who kindly visited our booth.
This online exhibition has been extended until April 20. Those who missed ART FAIR TOKYO or wish to see the works exhibited at the fair again, please enjoy this online exhibition!
===
A message from the artist
I named this exhibition title "Polaris" because I long for something absolute and firm like "Polaris" ,which is always very bright and seems to be situated in the same place of the universe all the time.
I also wish to find a core like Polaris in my heart.
For example,the girl with i pod (or some portable media player) in the city buzz is trying to find where her real heart is by listening to her favorite music,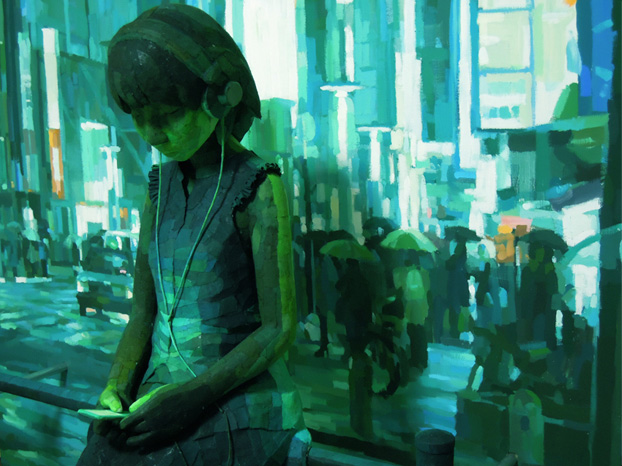 the girl on a platform trying to make her cold hands warm with a hot drink is feeling that she is alive through the warmth of it.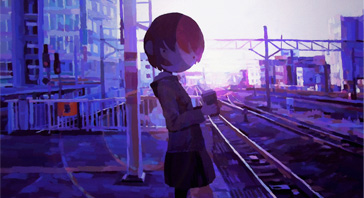 "Feeling" does not exist as a shape in our body,however I often feel the existence of it for sure.
I personally can feel my heart the most when I paint.
Thinking about the time I wish to paint,there are some moments when I realize how beautiful and dramatic the common site in our everyday life is.
By painting that,I think I am trying to know my deep feelings. Moreover,when I strongly feel I want to share it with other people,I think I would come up with a painting that has universal beauty which can connect me and other people.
I wish I can express that kind of beauty through common site.
This kind of feeling, longing for something very strong, might be my "Polaris".
===
Other works and bio of the artist: Shintaro OHATA
※If you have any inquiries on these works, please contact us.