Statement
Yui FUJNAGA (born 1981, Hiroshima, Japan) graduated from Joshibi University of Art and Design in 2006. She has been painting children as her main motifs. By depicting group figures of them, she expresses her feelings and thoughts toward things happening around her and in the world. " One of the viewers once told me that my paintings lie in a silent and mysterious, but cheerful world. I think this is true. Actually,I am not so keen to express darkness or sadness. I don't want to push viewers strongly by painting something negative." says the artist. It is noteworthy that even if she begins to work on her piece as she got inspired by heavy social incidents, her work always turns to peaceful in the end. " I personally believe that the strongest expression of art should be silent ,mysterious and cheerful. This is how I would like to paint. I simply would love to concentrate on pursuing beautiful lines and colours. Perhaps, this is the happiest and the most important thing to me." In this unstable contemporary world, FUJINAGA might be an artist of rare and necessary character.She is an emerging artist who received silver medal at "GEISAI#7" in 2005 and honorable mention at Adachi Contemporary Ukiyoe Award in 2015.
Works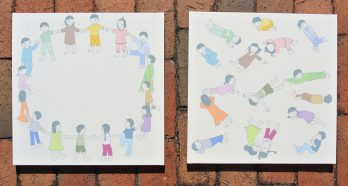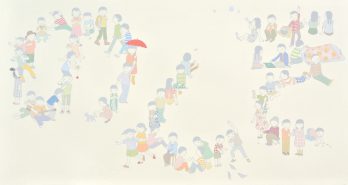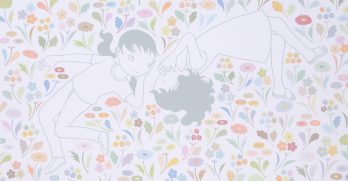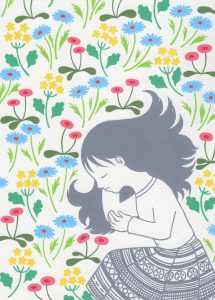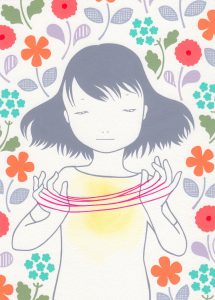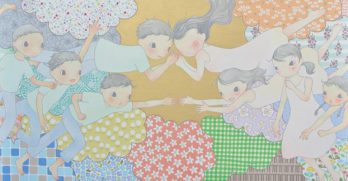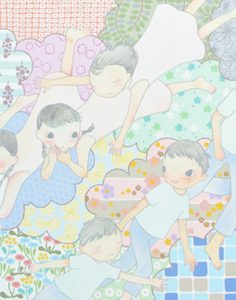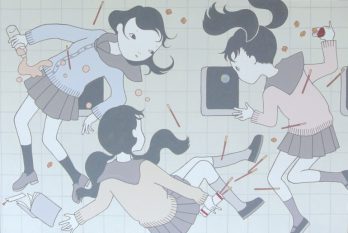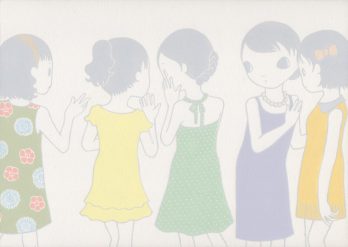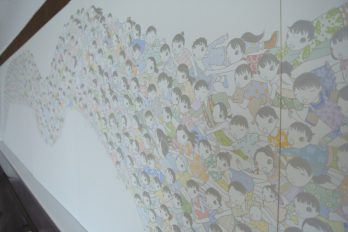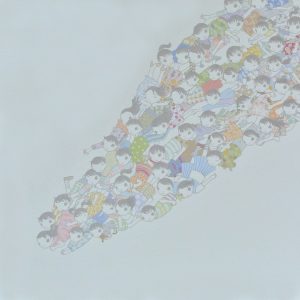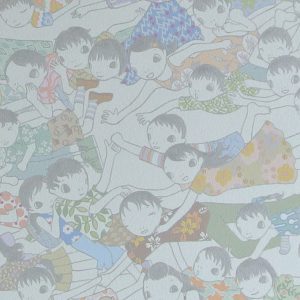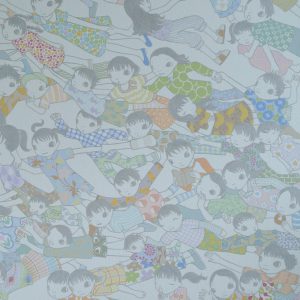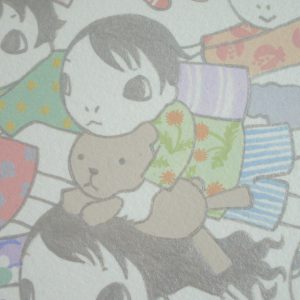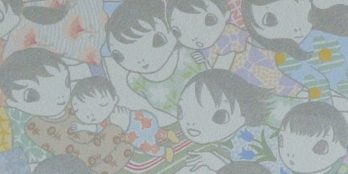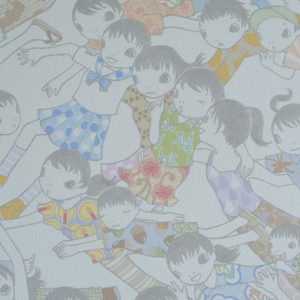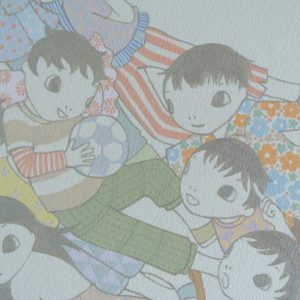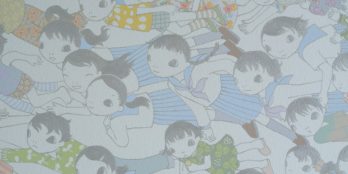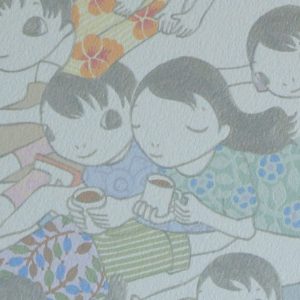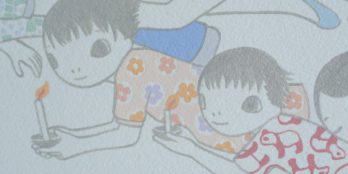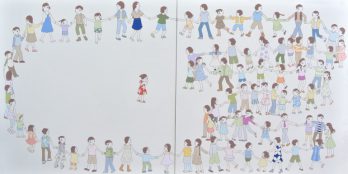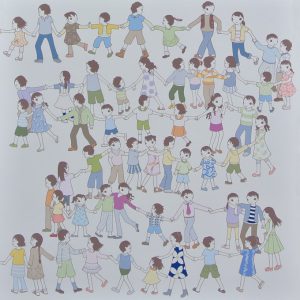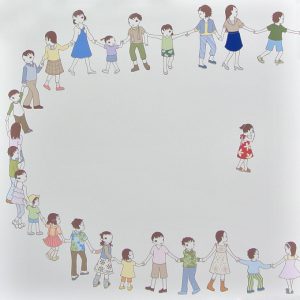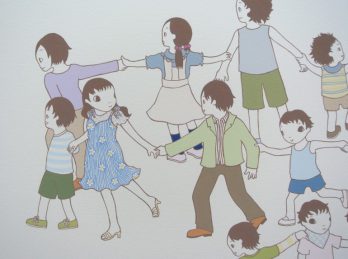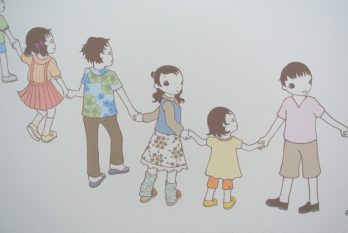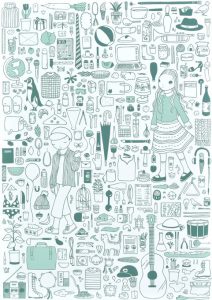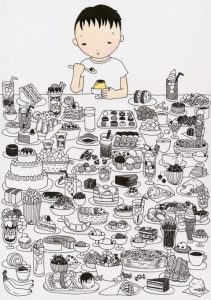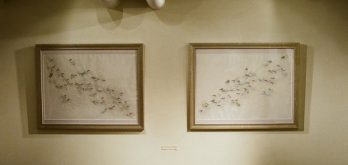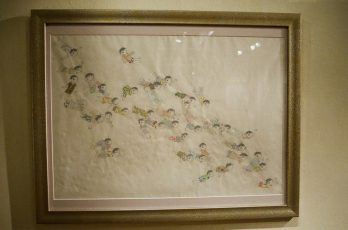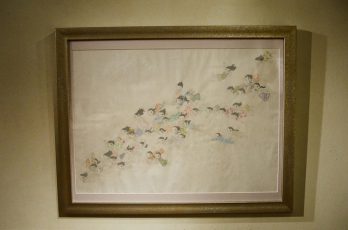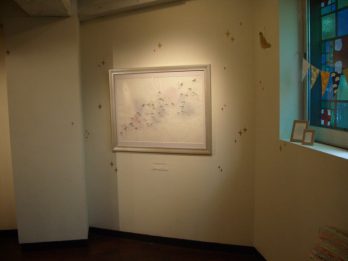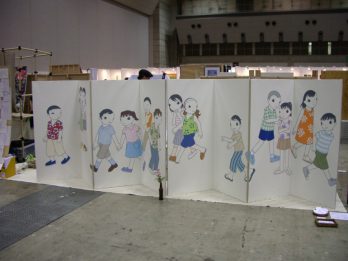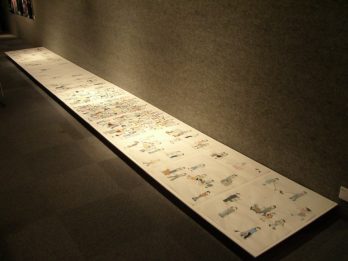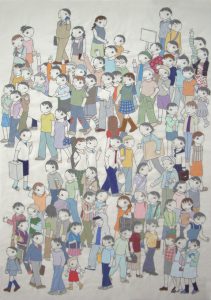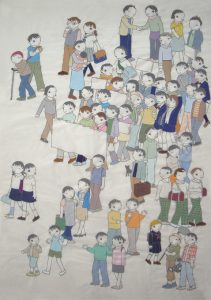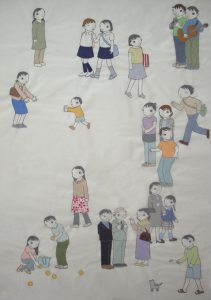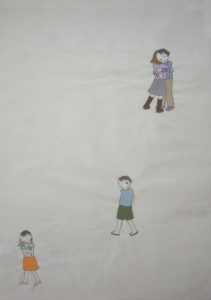 BIOGRAPHY
Biography
1981

Born in Hiroshima, Japan
Education
2006

Bachelor of Fine Arts, Joshibi University of Art and Design, Tokyo, Japan
EXHIBITIONS & ART FAIRS
Selected Solo Exhibitions
2013

"Todokoyo 〜 reaching you〜,Entrance hall of Futako tamagawa Rise office, Tokyo, Japan

2011

"Pandas in Ueno!" (Meguri Window Gallery), Cafe Meguri, Tokyo, Japan

2010

"When we were little, we met in a dream", Niji Gallery, Tokyo, Japan
Selected Group Exhibitions
2017 

"treasure hunting" Nihonbashi and Shinjuku Takashimaya Art Gallery, Tokyo, Japan 

2016

"with the spring breeze", Bora gallery, Utsumi-cho, Hiroshima, Japan

2011

"Drawing Connections", Siena Art Institute, Siena, Italy

2006

"GEISAI#10"

2004

"GEISAI#6"
"GEISAI#5"
Selected Art Fairs
2012

ART OSAKA 2012, Osaka, Japan

2011

ASIA TOP GALLERY HOTEL ART FAIR HONG KONG, Hong Kong
AWARDS
Selected Awards
2015

"Adachi Contemporary Ukiyoe Award",Honourable mention

2005

"GEISAI#7", Silver medal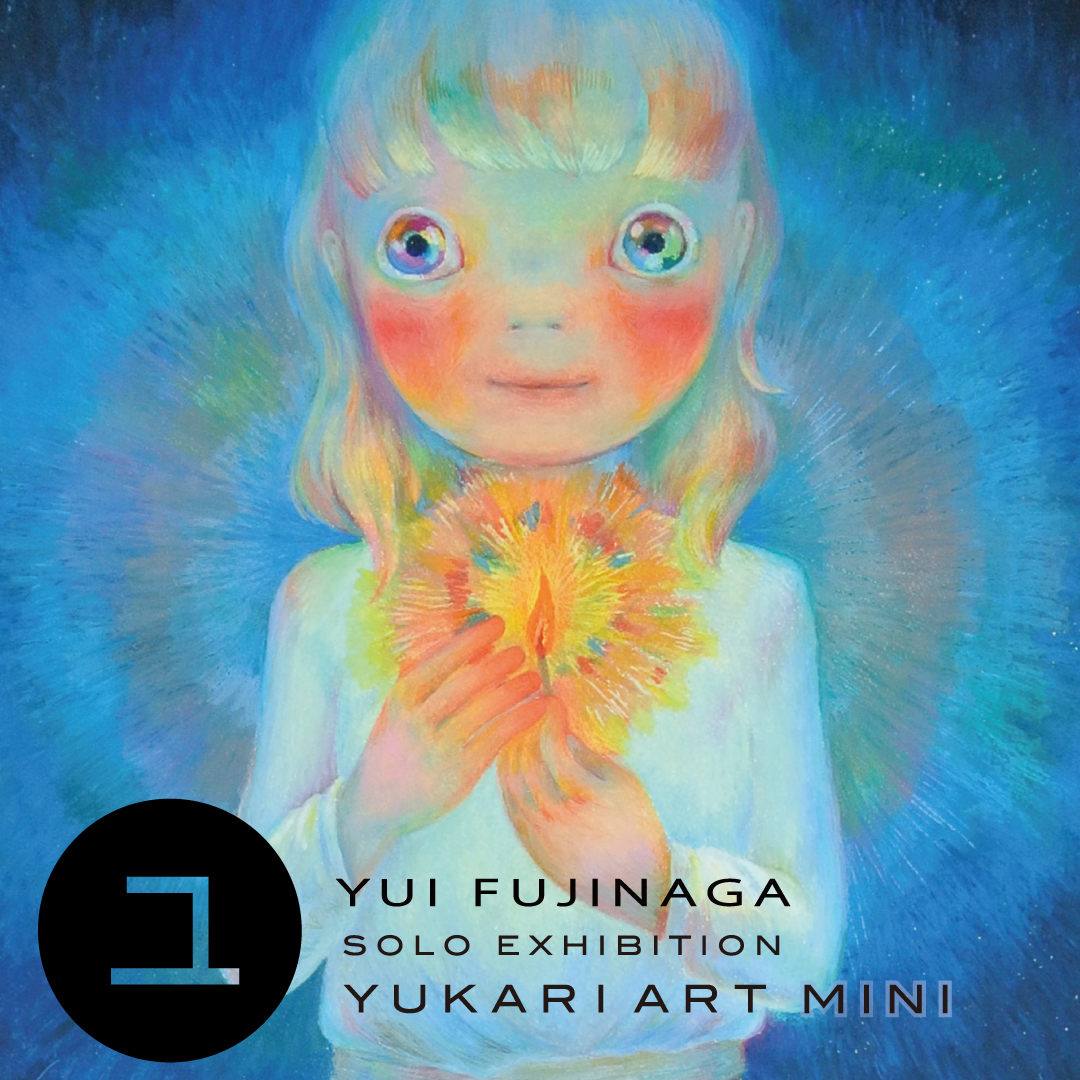 We are pleased to announce that "YUKARI ART mini", a tiny window gallery launched last year ( November, 2018 ) in Nakameguro, Tokyo has started its fifth exhibition. YUKARI ART mini Vol.5 " Yui FUJINAGA" Artist:" Yui FUJINAGA" Work:" A Little Match Girl " Year : 2019...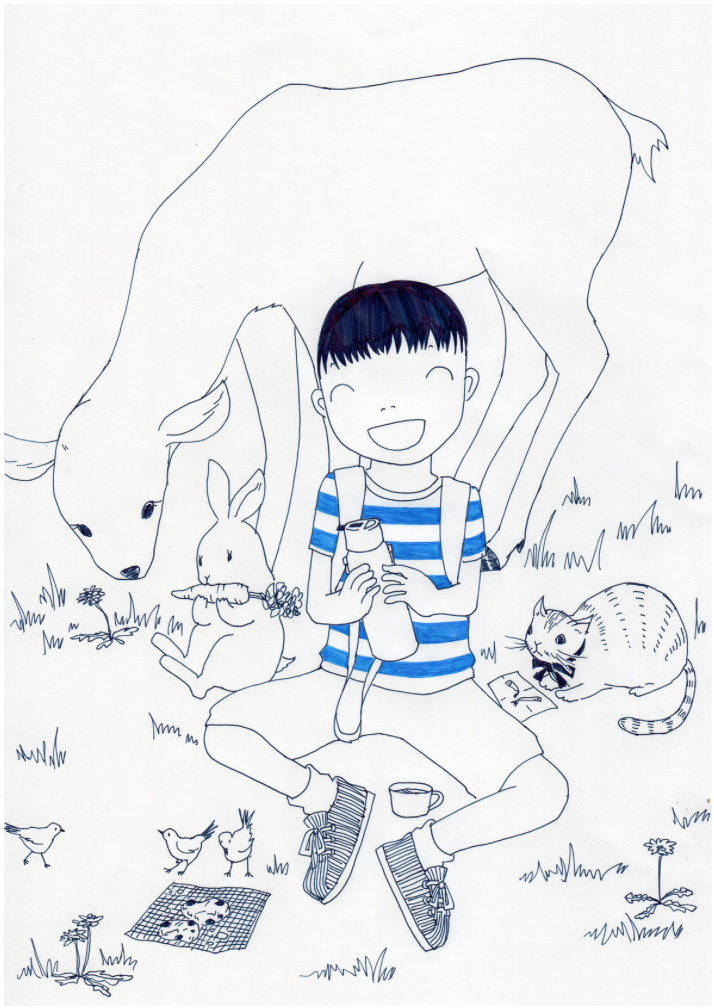 YUKARI ART will be closed until January 10, 2018 for the New Year Holiday. Please kindly note that our reply to your message might be delayed during the period above.We will try our best to get back to you as early as possible. Thank you very much for your generous...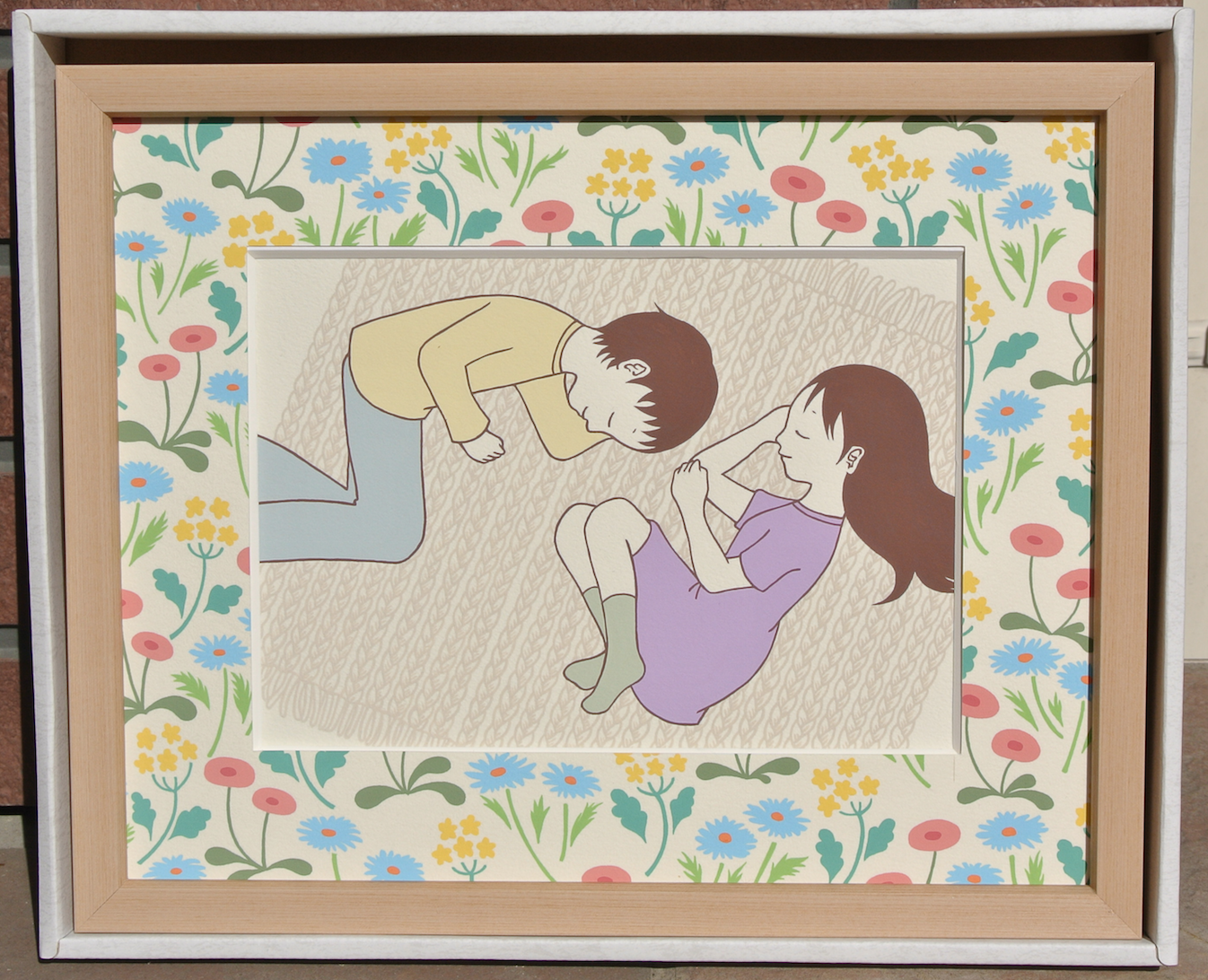 Yui Fujinaga's work "To moon" is always on display at a cafe in Chiba prefecture "Cafe To moon". Enjoy a good coffee and art work together if you are around!