Statement
Akira YOSHIDA (born 1976, Kanagawa, Japan) graduated from Tama Art University with a Bachelor in Fine Art in 2002. He is renowned to make sculptures with fiberglass reinforced plastic (FRP) painted over by airbrush.His painting skill by using airbrush is so exquisite and precise that it looks as if the patterns have been printed on the sculpture. His works are visually "kawaii"- pretty and cute ,and follow pop aesthetics standards. However, the themes of his works ironically resolve around problems of contemporary society. This significant contradiction of the appearance and concept gives YOSHIDA's works unique and charming quality. He was commissioned by MTR, the biggest railway company in Hong Kong to create public art works for the City One Station (第一城), and by Nishi Ginza Chance Center, the most popular lottery stand in Japan to create a public art work in a form of Japanese traditional welcoming cat 'MANEKINEKO'. ⇒ Yoshida's blog
Works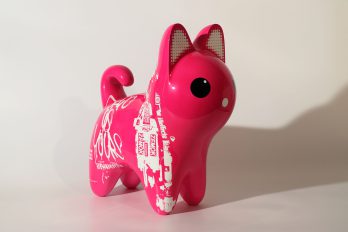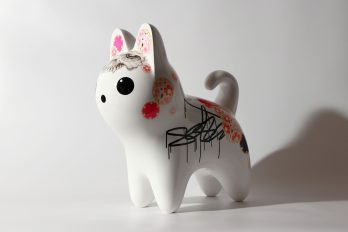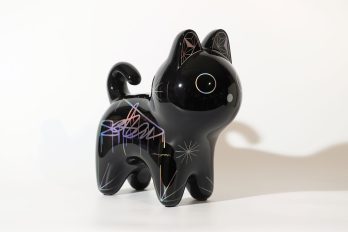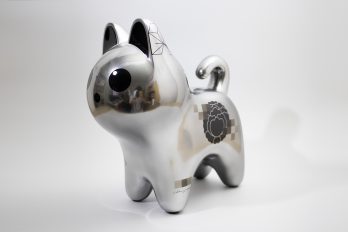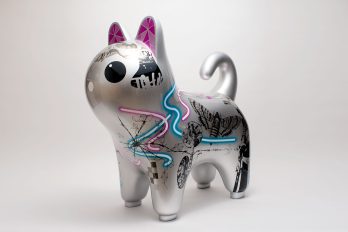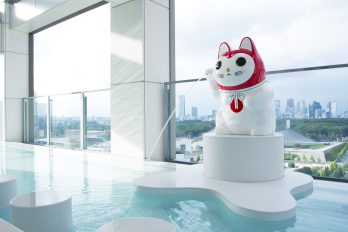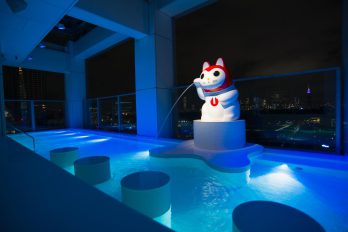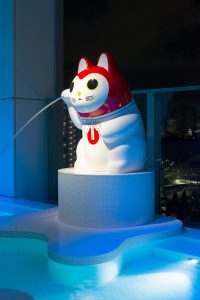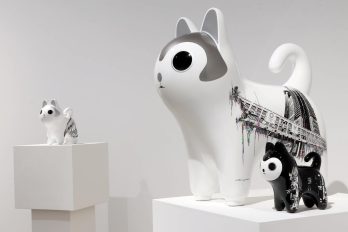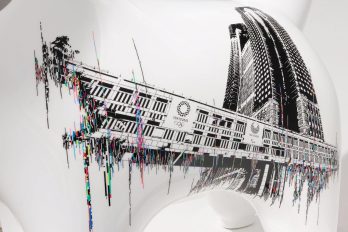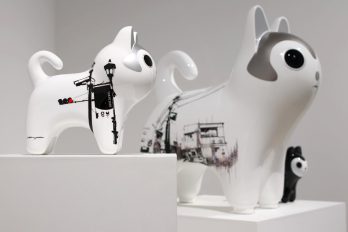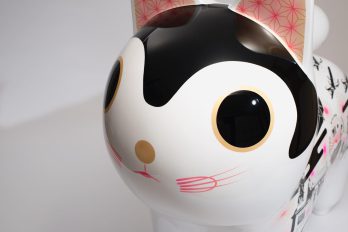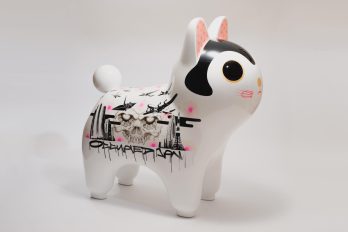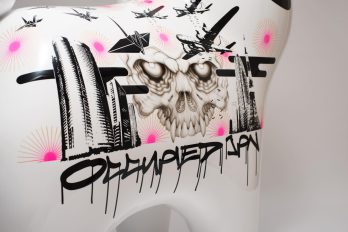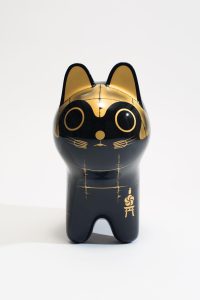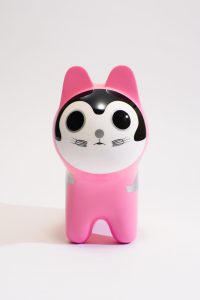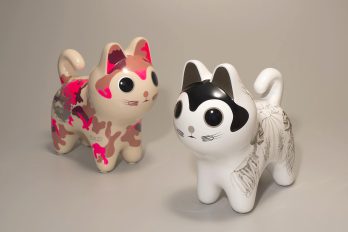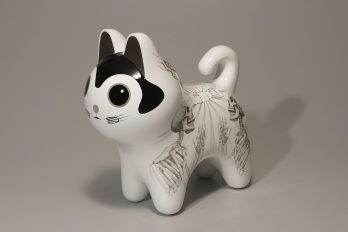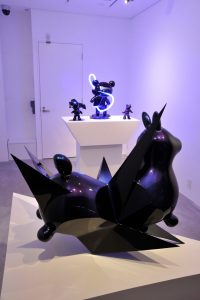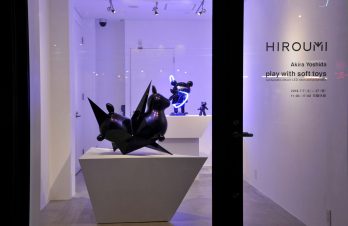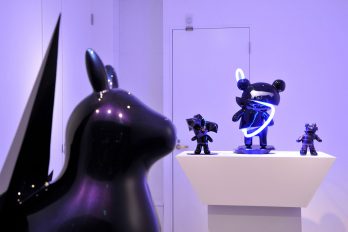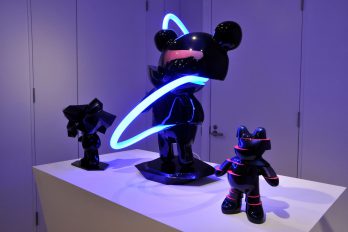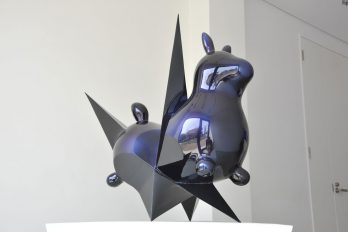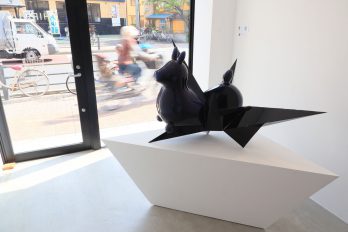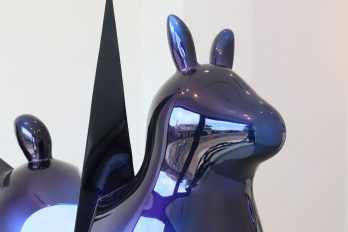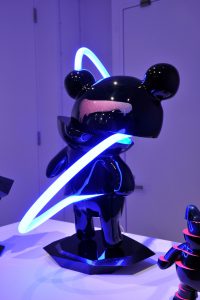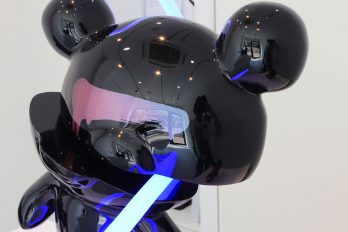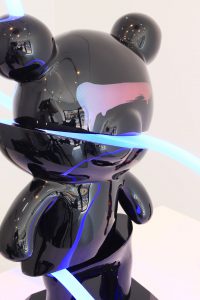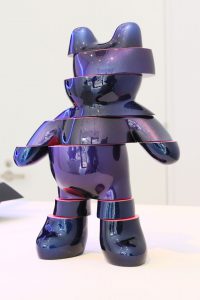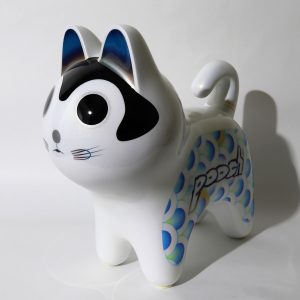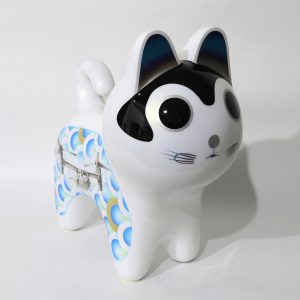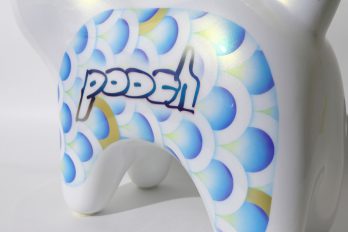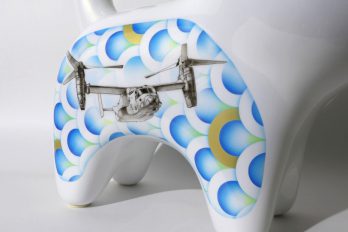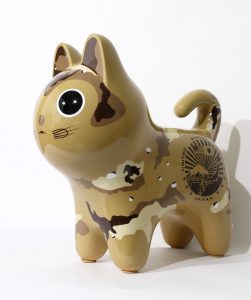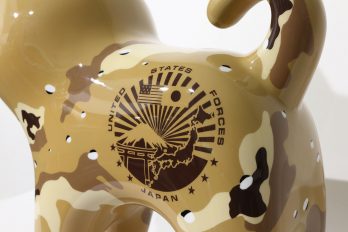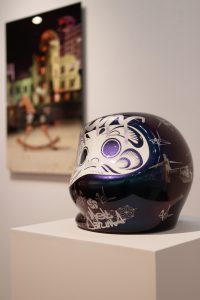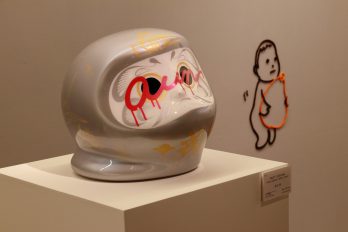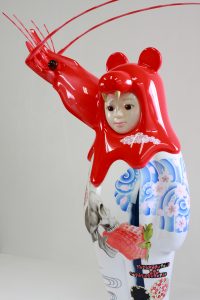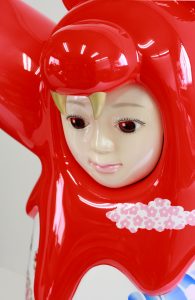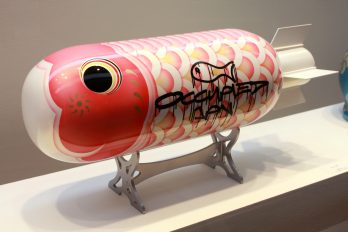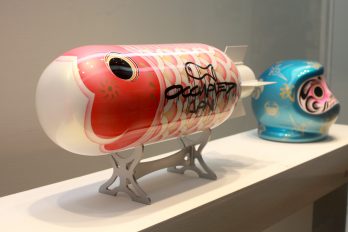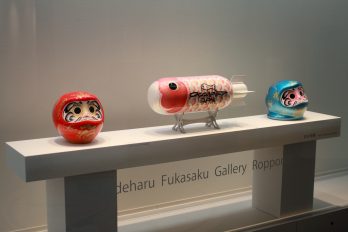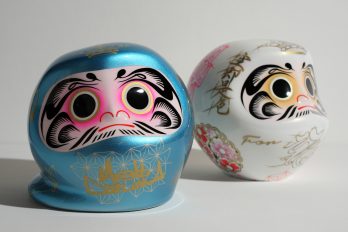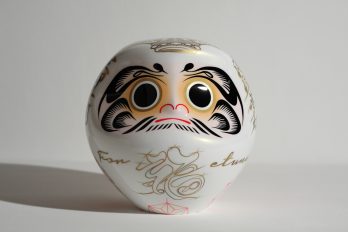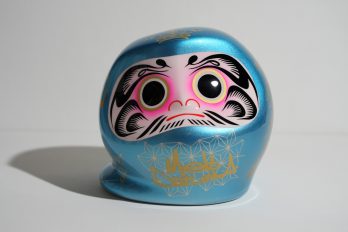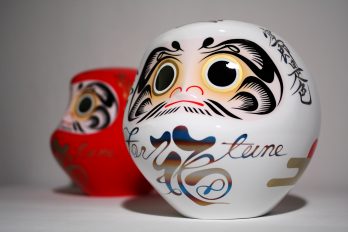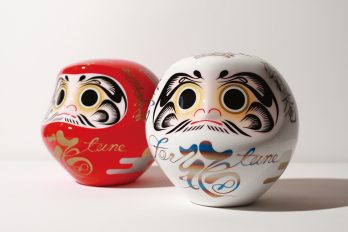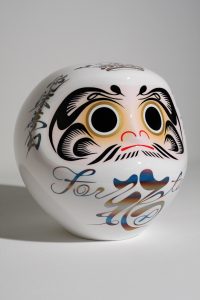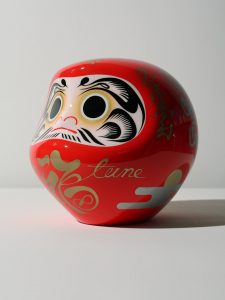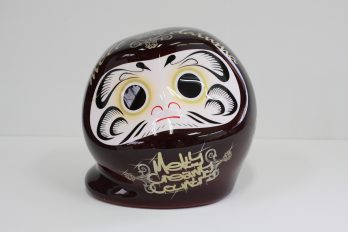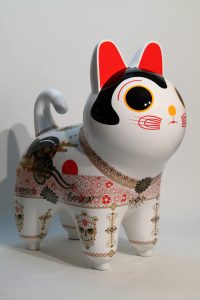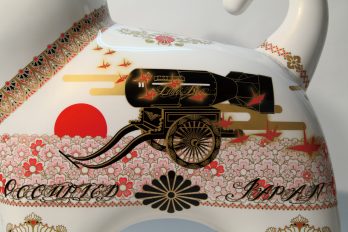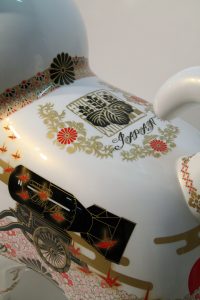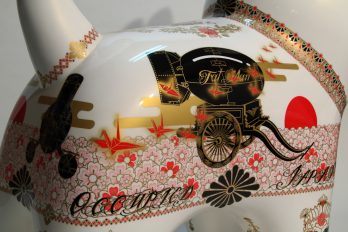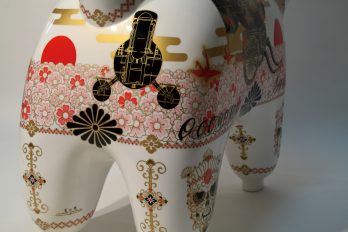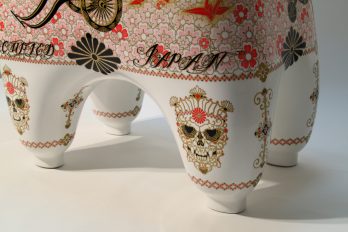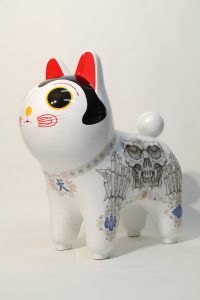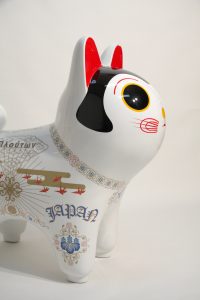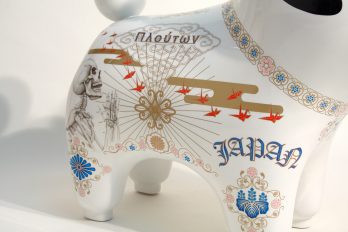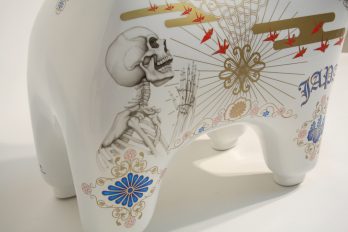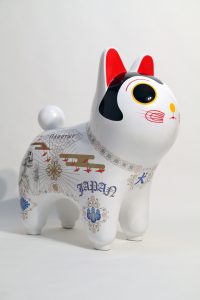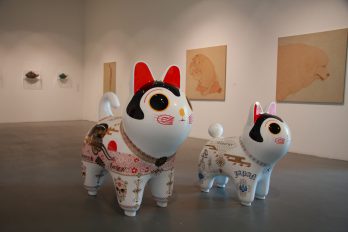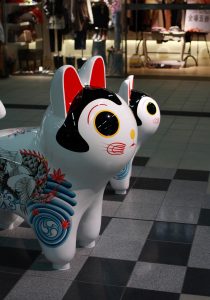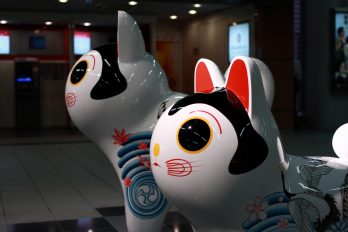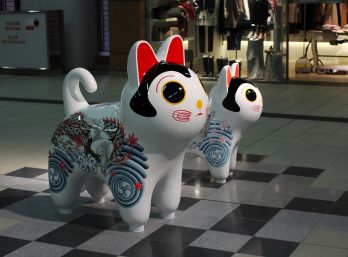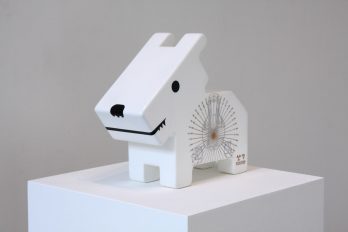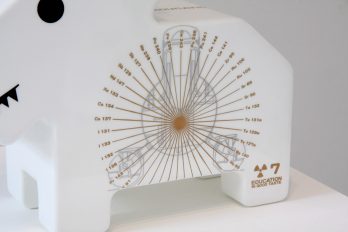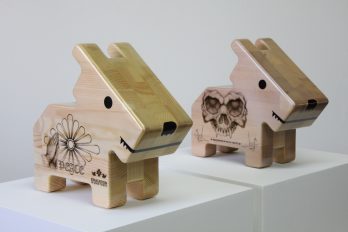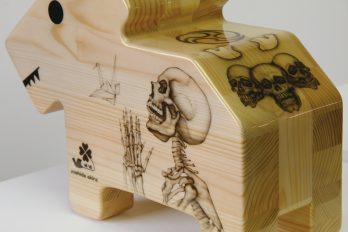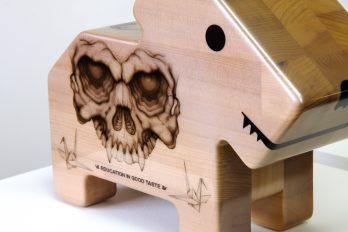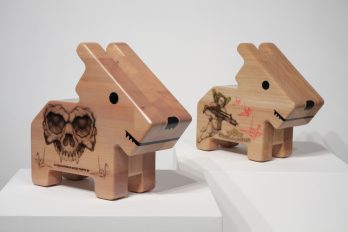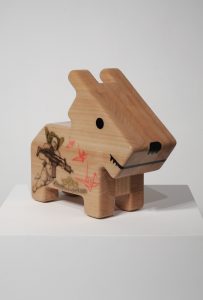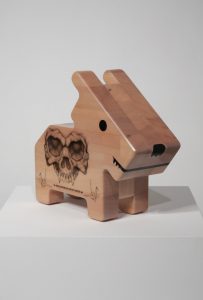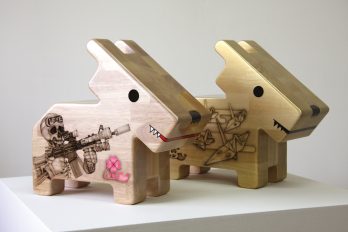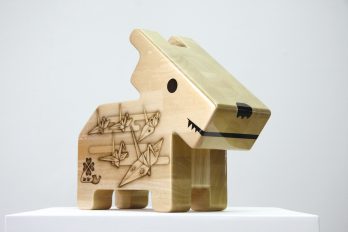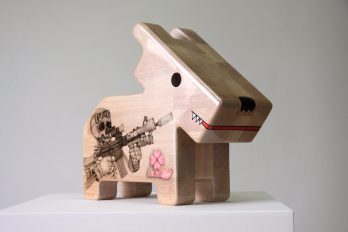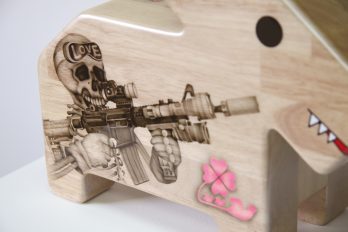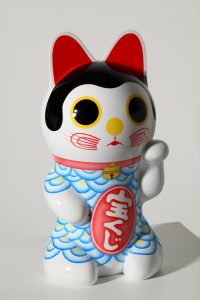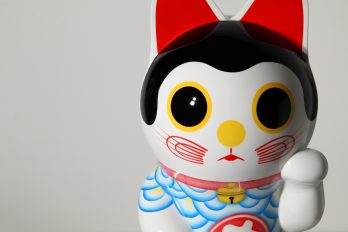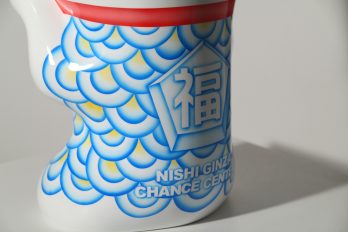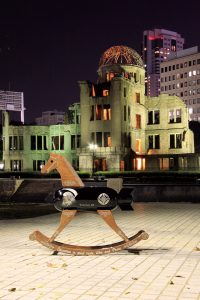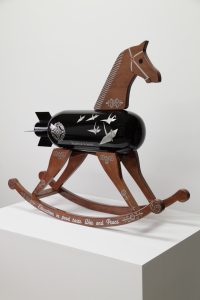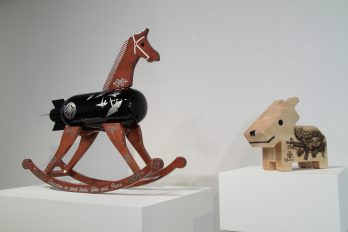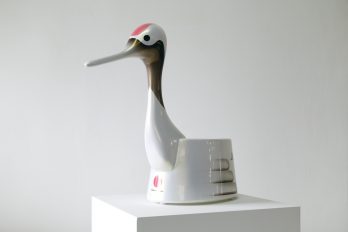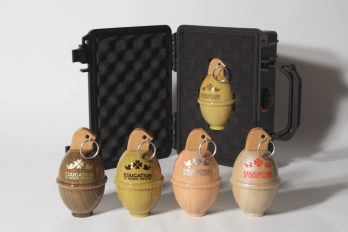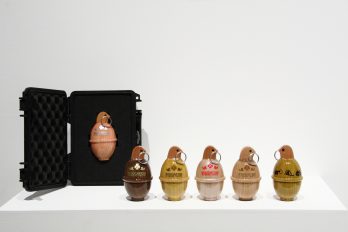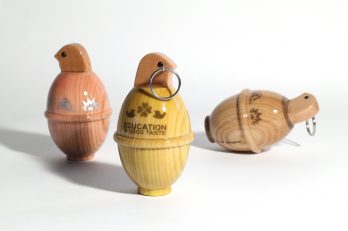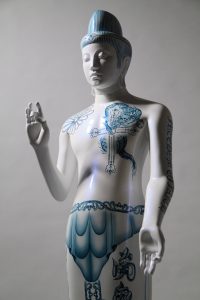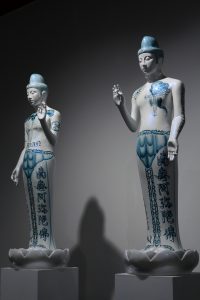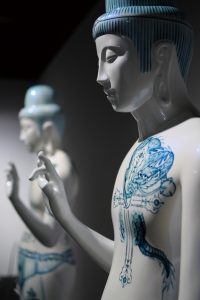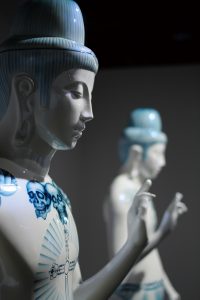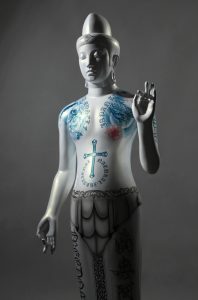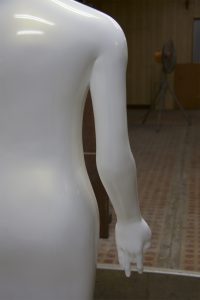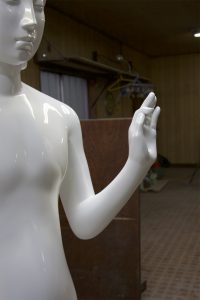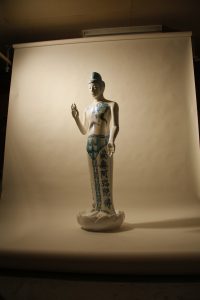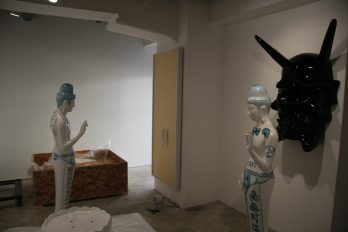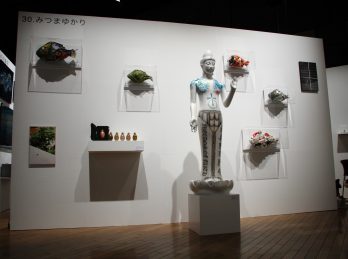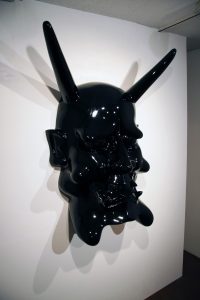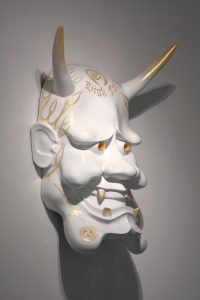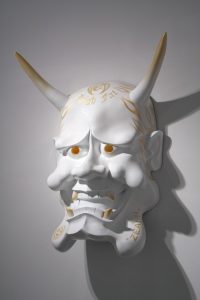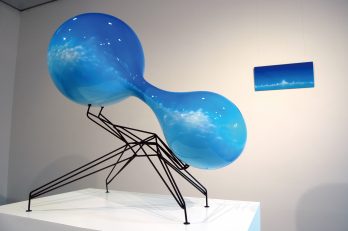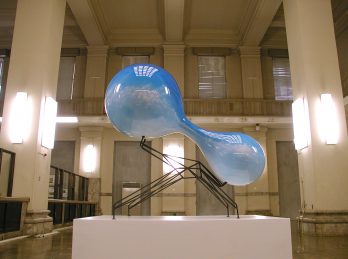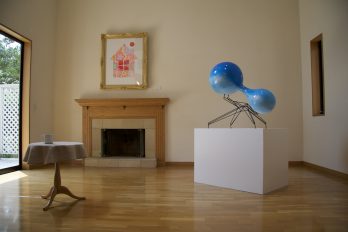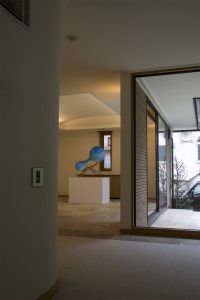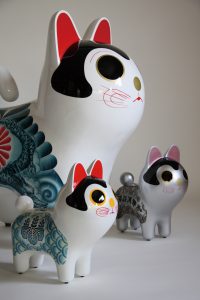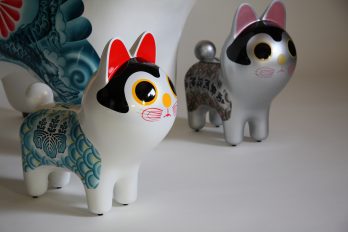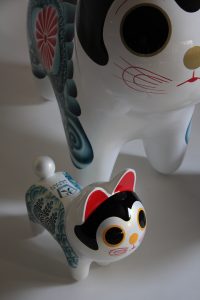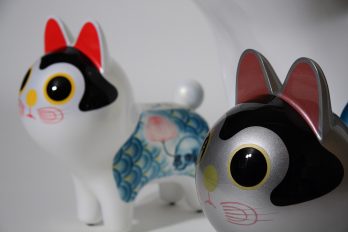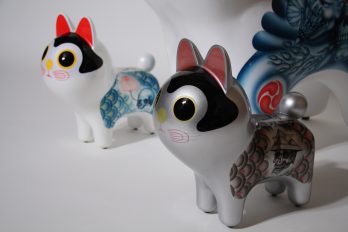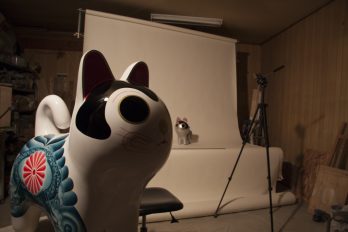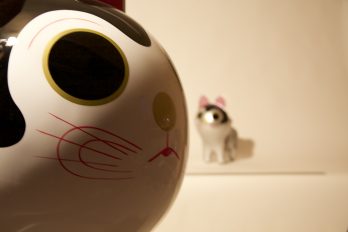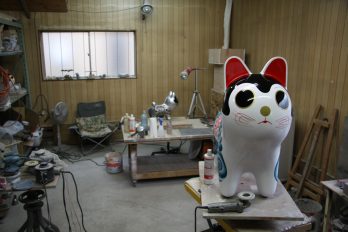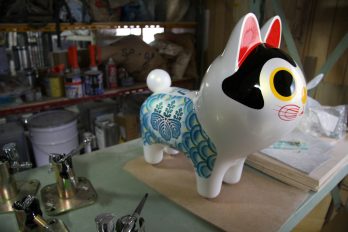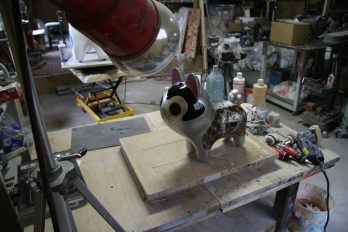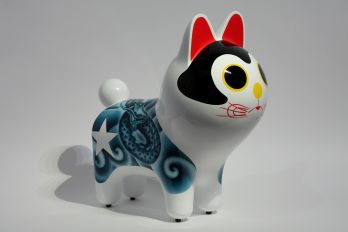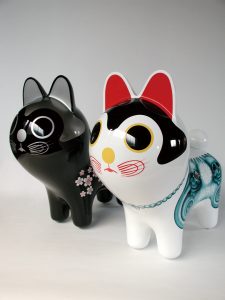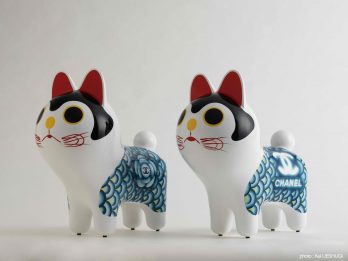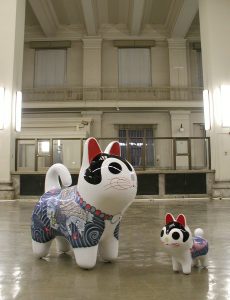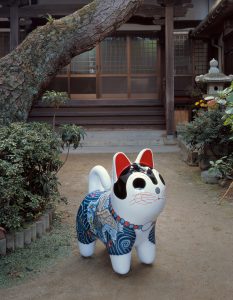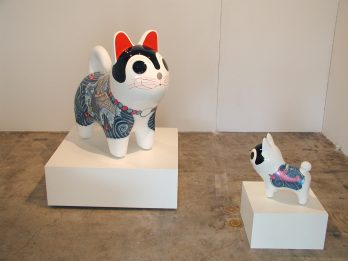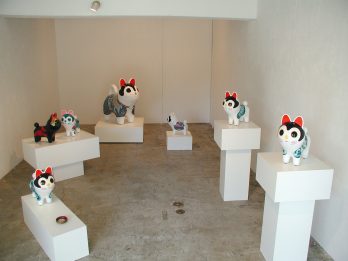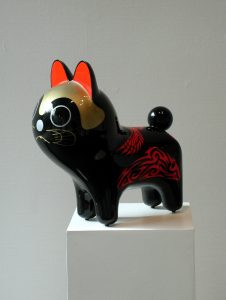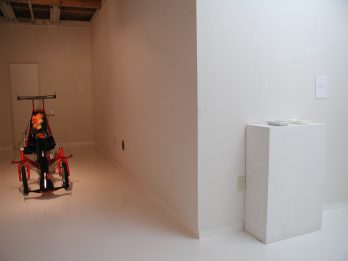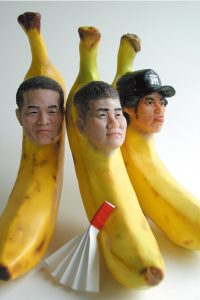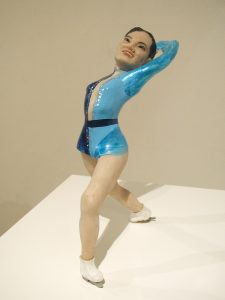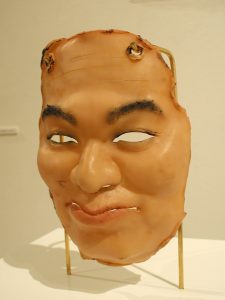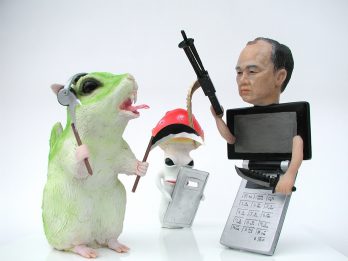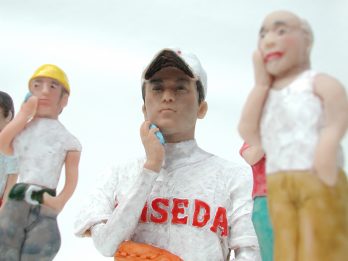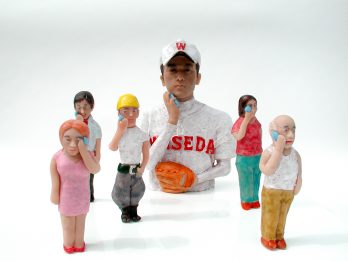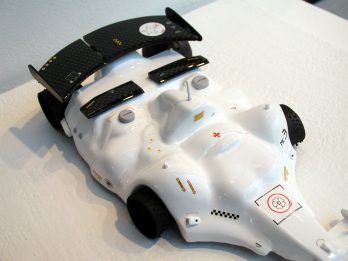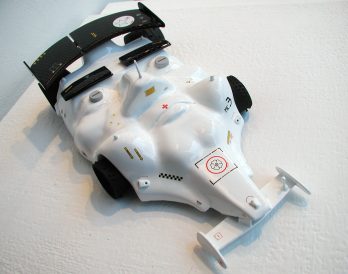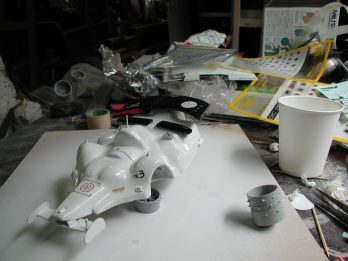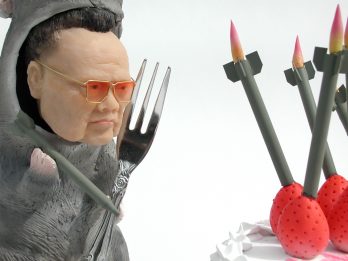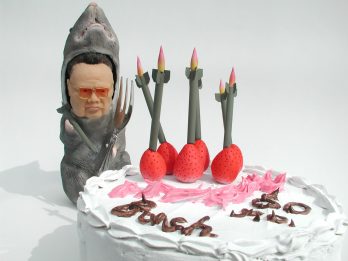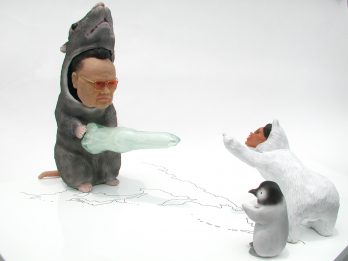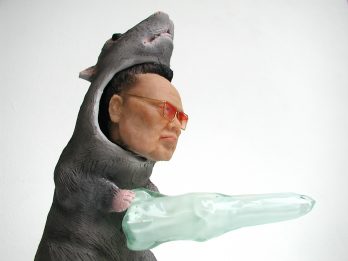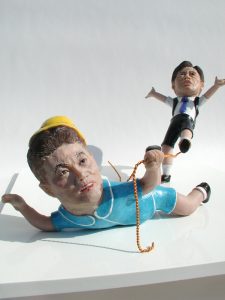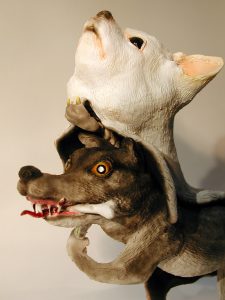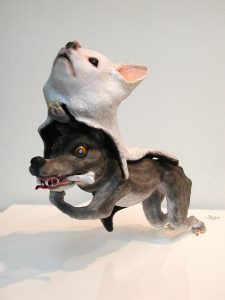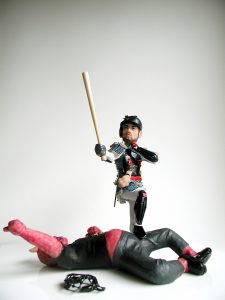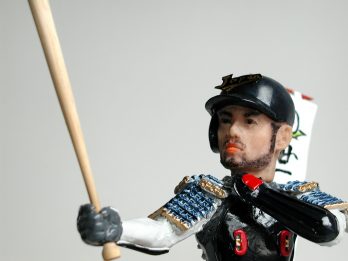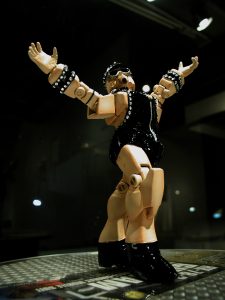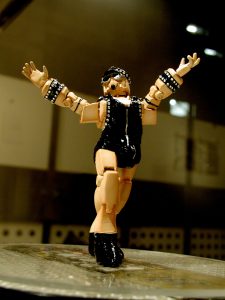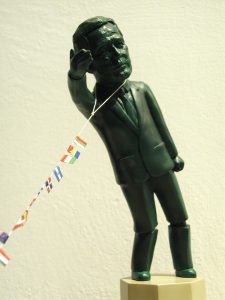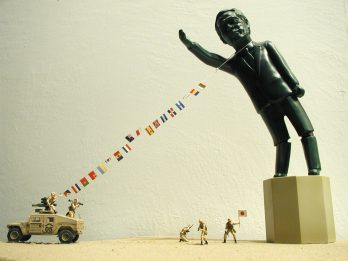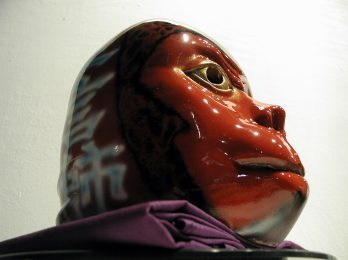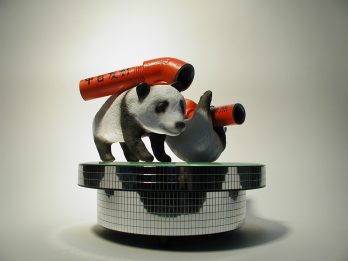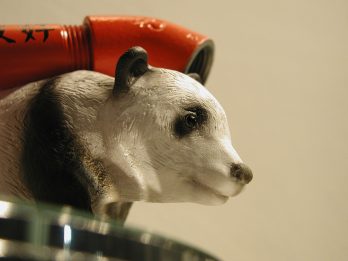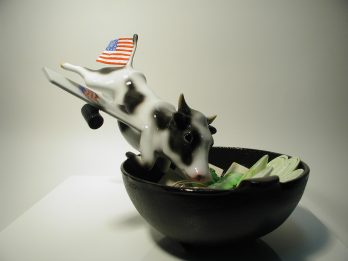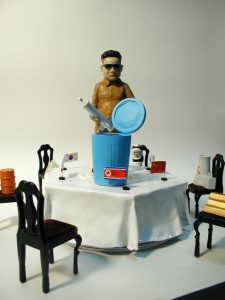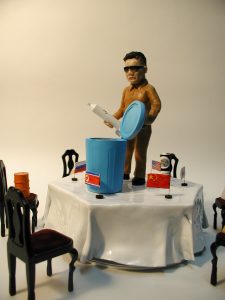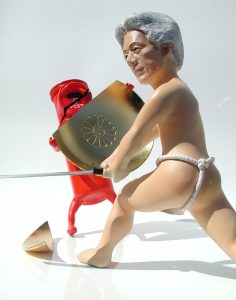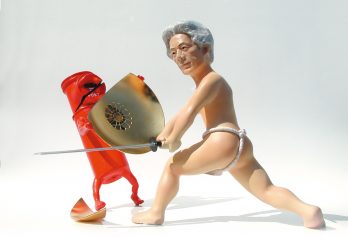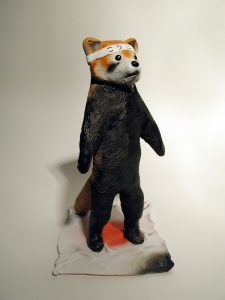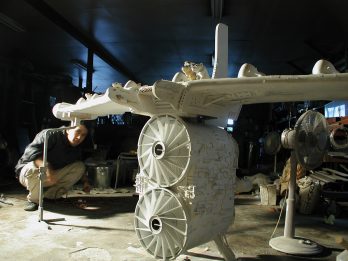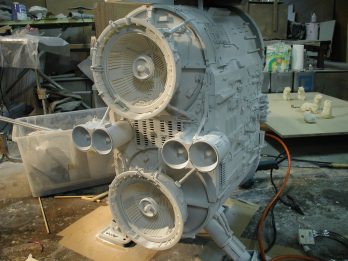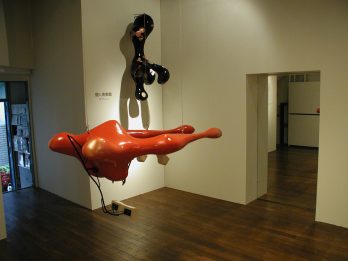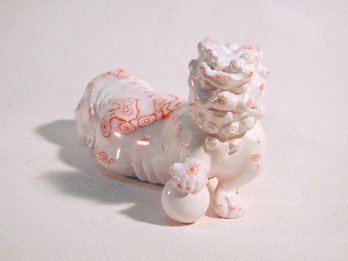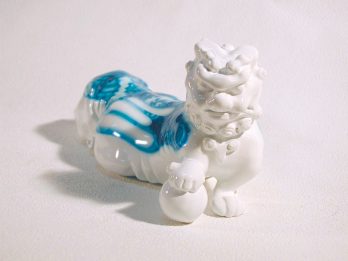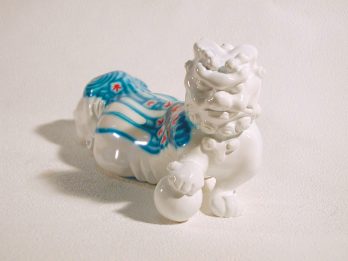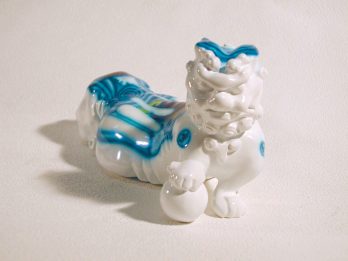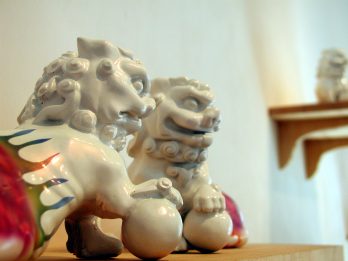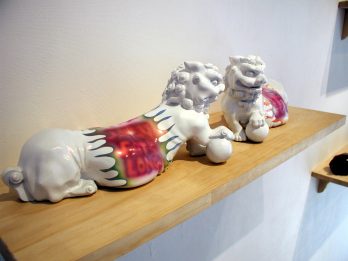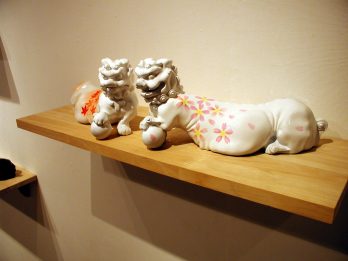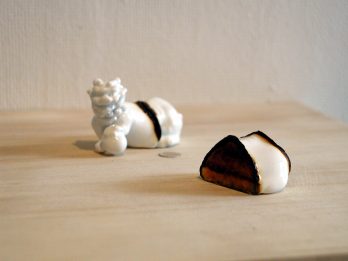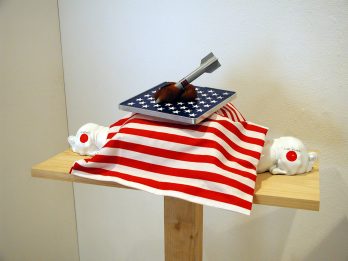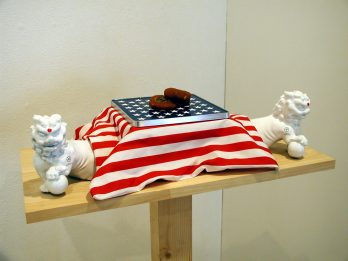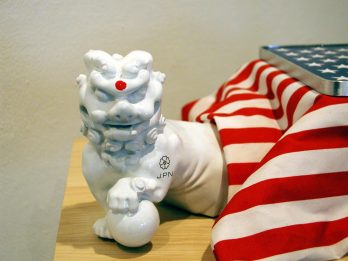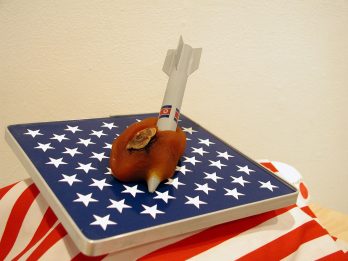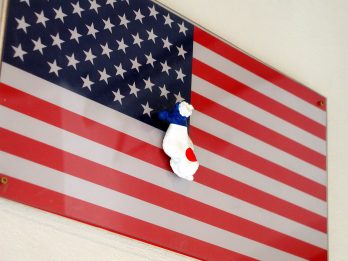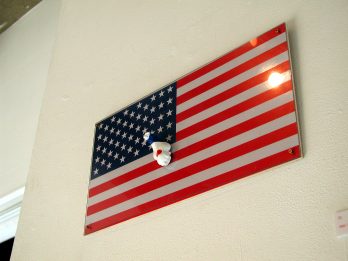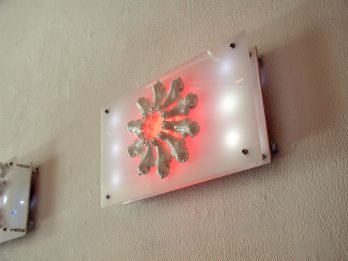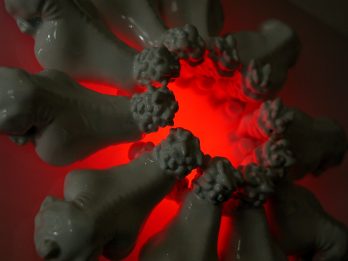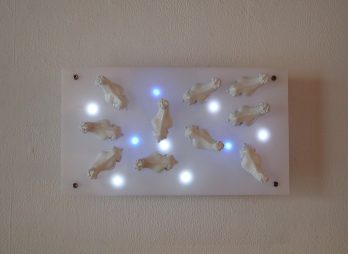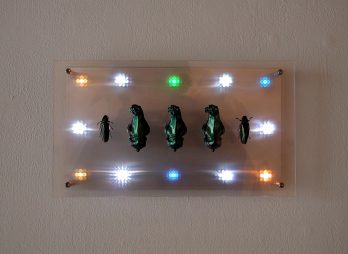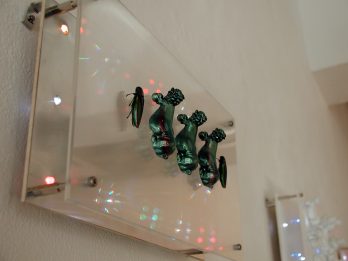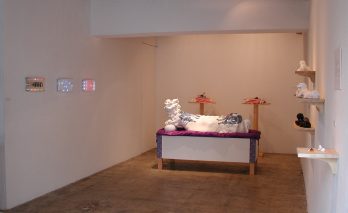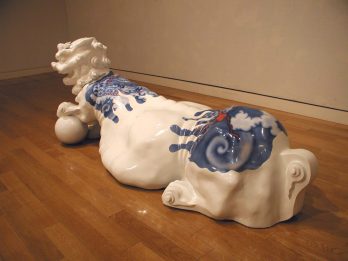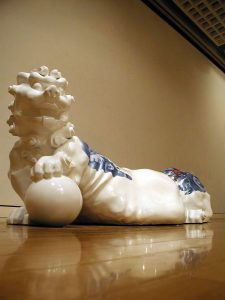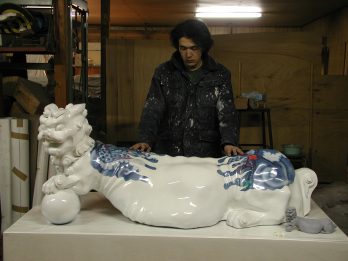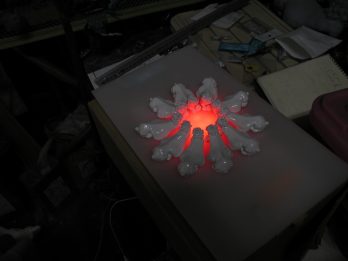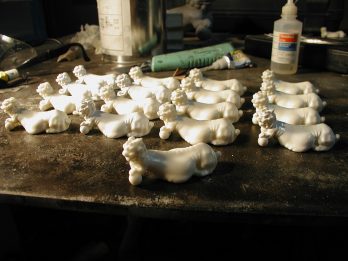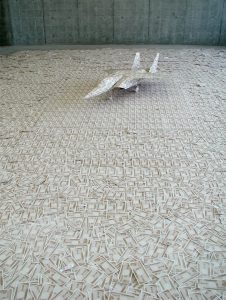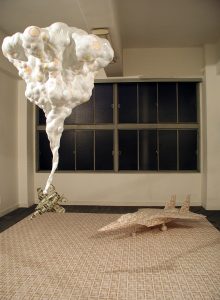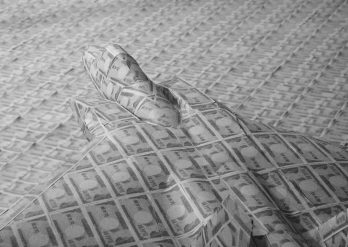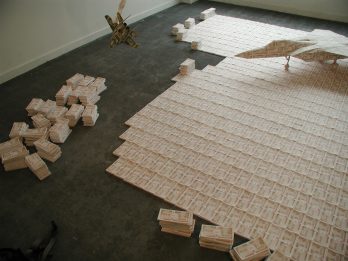 BIOGRAPHY
Biography
1976

Born in Kanagawa, Japan
Education
2002

Bachelor of Fine Arts, Tama Art University, Tokyo, Japan
EXHIBITIONS & ART FAIRS
Selected Solo Exhibitions
2018

"AKIRA YOSHIDA SOLO EXHIBITION", YUKARI ART MINI, Tokyo, Japan
"play with soft toys", HIROUMI, Tokyo, Japan

2016

"Akira Yoshida solo exhibition", Hideharu Fukasaku Gallery Roppongi, Tokyo, Japan

2011

"Akira Yoshida solo exhibition", YUKARI ART, Tokyo, Japan

2008

"Merry Christmas in Buddhist Altar Room", YUKARI ART CONTEMPORARY, Tokyo, Japan

2007

"Inu Hariko", Gallery ES, Tokyo, Japan

2006

"A serial sculpture", Gallery ES, Tokyo, Japan

2005

"Akira Yoshida solo exhibition", Makii masaru fine arts, Tokyo, Japan
"A serial sculpture", Gallery ES, Tokyo, Japan
"Personal MIKOSHI", Brick-one, Tokyo, Japan

2004

"King hamster's counterattack", Makii masaru fine arts, Tokyo, Japan
"JFL", Gallery ES, Tokyo, Japan

2002

"carbon×sushioke", Makii masaru fine arts, Tokyo, Japan
Selected Group Exhibitions
2021

"KEICHITSU WO MACHIWABITE" , Takashimaya, Tokyo, Japan
"RAN SHO HOU SHU" , Gallery MUMON, Tokyo, Japan
"Perpetual Gaze" , MIZUMA ART Gallery, Tokyo, Japan

2020

"Kudo+ArtOrque" , Brick-one, Tokyo, Japan
"RAN SHO HOU SHU" , Gallery MUMON, Tokyo, Japan
"Two ways towards..." , ROPPONGI HILLS A/D Gallery, Tokyo, Japan

2019-17

"042 art area project Super Open Studio" ,Sagamihara,Japan

2018

"Between cafe and sculpture" ,Yamagata Biennale 2018,Yamagata, Japan

2017

"treasure hunting" , Takashimaya, Tokyo, Japan
"DANDANS Archive Exhibition" , Aso's private residence, Tokyo, Japan

2014

"Sweet Paradox" , Mizuma Gallery Singapore

2013

"042 art area project 2013 Super Open Studio" ,Sagamihara,Japan

2011

"RE: 2011", Galeria Punto, Tokyo, Japan
"ZIPANGU", Takashimaya, Tokyo, Osaka and Kyoto, Japan

2010

"RE: 2010", Galeria Punto, Tokyo, Japan
"Explorer −celebratory exhibition for the retirement of Atsuo ISHII−", Tama Art University Museum, Tokyo, Japan

2009

"ANIMAMIX BIENNIAL 2009-2010", Museum of Contemporary Art, Shanghai, Shanghai, China
"outdoors art exhibition: art by a river", around Motomachi Gogan, Hiroshima, Japan

2008

"RE: 2008", Galeria Punto, Tokyo, Japan
"NETWORK PROJECT JAPAN", inter alia Art Contemporary, Korea
"The House -How to live with modern art-", Nippon Homes Model Houses in Nishi-Azabu, Tokyo, Japan
"Imaginary animal kingdom", YUKARI ART CONTEMPORARY, Tokyo, Japan
"Hiroshima-O", ex bank of Japan, Hiroshima branch, Hiroshima, Japan

2007

"RE: 2007", Galeria Punto, Tokyo, Japan
"LE MONDE COCO", CHANEL NEXUS HALL, Tokyo, Japan
"ZERO-K", SPACE ZERO, Tokyo, Japan

2006

"A lunch", AXIS Gallery ANNEX, Tokyo, Japan
"Yamaguchi prefecture citizen's cultural festival 2006", Yamaguchi, Japan
"Hiroshima-O", ex bank of Japan, Hiroshima branch, Hiroshima, Japan
"RE: ", Galeria Punto, Tokyo, Japan

2005

"EMA daikanyama opening", EMA daikanyama, Tokyo, Japan
"Rinjin no kei", EMA daikanyama, Tokyo, Japan
"Animal Illusional World", Sagamihara Citizen's Gallery, Tokyo, Japan

2004

"gun gun organon", Gallery Barco, Tokyo, Japan

2003

"FRONT BRIDGE", Maebashi cultural laboratory, Gunma, Japan
"SAGAMIHARART OPEN STUDIO", Sagamihara Citizen's Gallery, Kanagawa, Japan
"FRONT BRIDGE", Maebashi cultural laboratory, Gunma, Japan

2002

"Thrift pop", Laforet Museum, Tokyo, Japan
"Six persons show", Robinson department store, Kanagawa, Japan
Selected Art Fairs
2022

LA Art Show 2022, Miami, Los Angeles, USA
Art Fair Tokyo 2022, Tokyo, Japan
ART OSAKA 2022, Osaka, Japan
Art Miami 2022, Miami, USA

2013

SNIFF OUT 2013, Osaka, Japan

2012

ART KYOTO, Kyoto, Japan

2010

KIAF, Korea International Art Fair 2010, Seoul, Korea
ASIA TOP GALLERY HOTEL ART FAIR HONG KONG, Hong Kong

2009

Tokyo Contemporary Art Fair 2009, Tokyo, Japan
EMERGING DIRECTORS' ART FAIR ULTRA 002, Tokyo, Japan
ART TAIPEI 2009, Taipei, Taiwan

2007

Tokyo Contemporary Art Fair 2007, Tokyo, Japan

2004

KIAF, Korea International Art Fair 2004, Seoul, Korea
AWARDS
Selected Awards
2000

Grand prix on "Kitano Takeshi's TV show "Daredemo PICASO", competition by 5 art universities in Japan, Tokyo television
Commission Works
Selected Commission Works
2004

designed custom made jackets for mobile phone "panasonic FOMA p900i"
COLLECTION
Public Collection
Hong Kong MTR(Mass Transit Railway), City One Station
Nishi Ginza Chance Center, the most popular lottery stand in Japan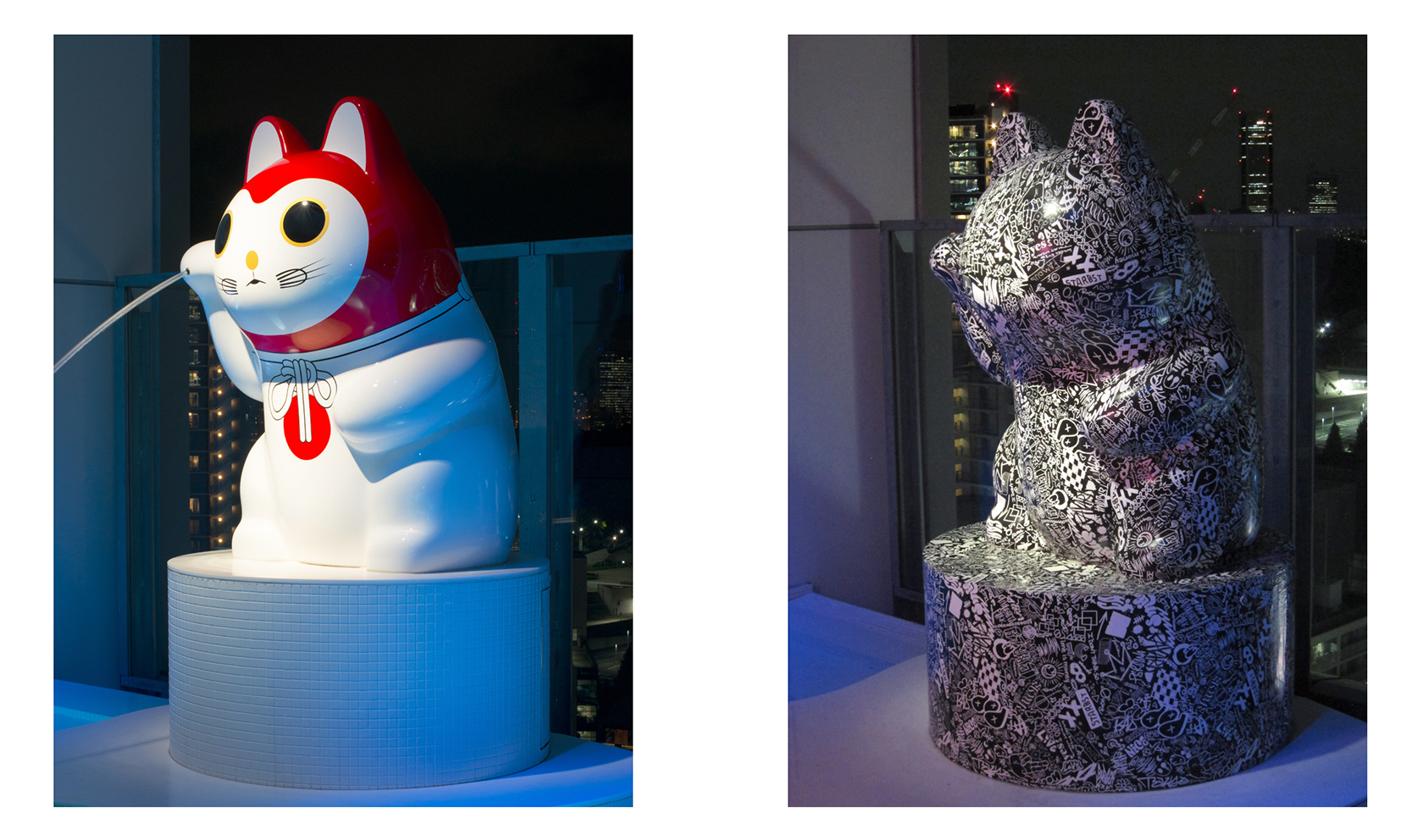 [The original Japanese version was published on February 23, 2023] To the supporters of Akira Yoshida and all those concerned. Thank you very much for your continued support of our artist, Akira Yoshida. Today, for the first time, we refer to the series of damages...