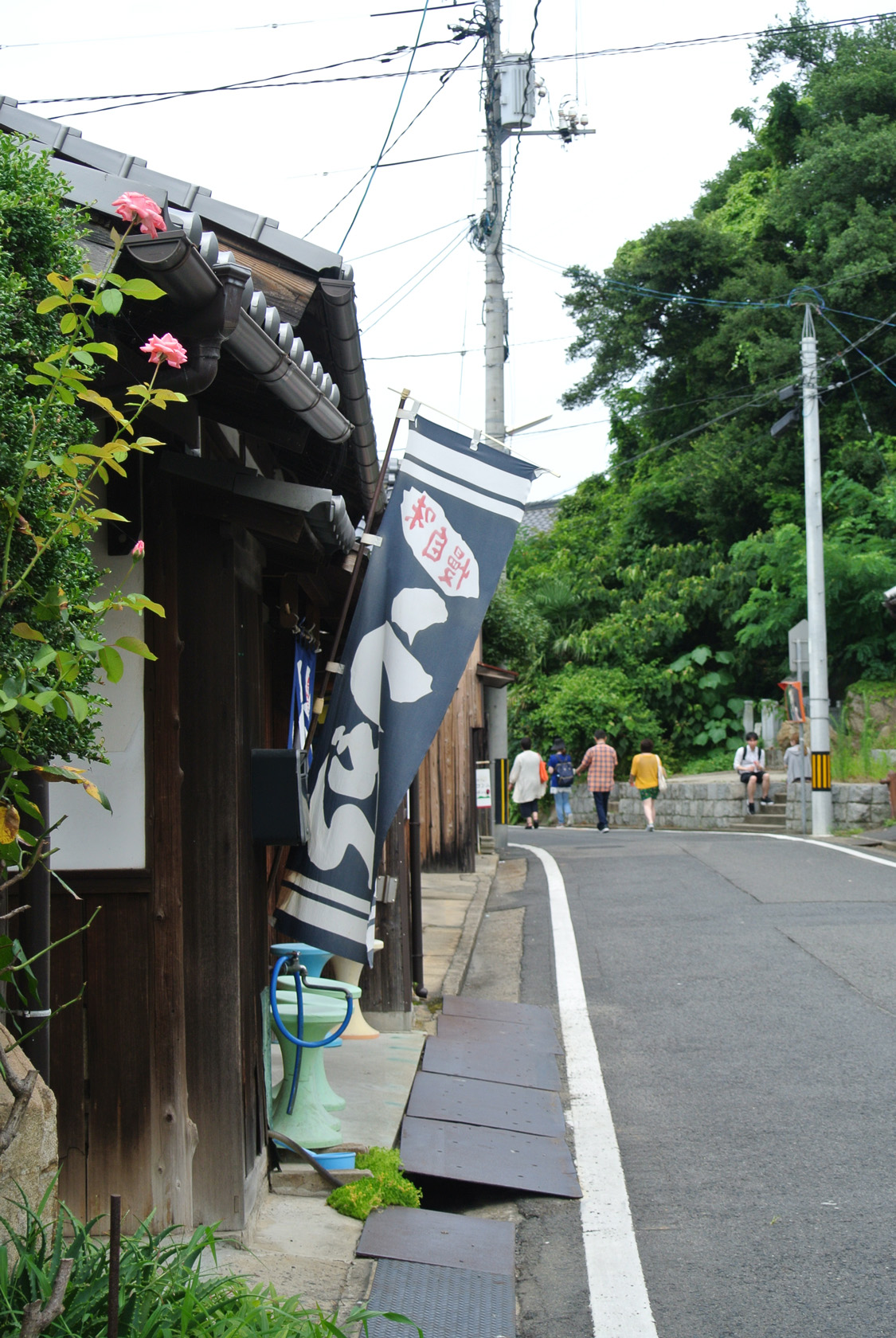 Let me introduce my text of 2010.
2010 is the year that Setouchi Triennale started.
Before that, I stayed Naoshima a little long.
- - - - - - - - - - - - - - - - - - - - - - - - - - - - - - -
The scene of Naoshima is
the most important premise for Art works in this island.
Naoshima is located in the inland sea of Seto.
Honmura-erea is a small old castle town.
There are roads of just right width, houses of just right height for calm lives.
Visitors walk to Kadoya, Minamidera, Kinza, Go'o shrine, Ishibashi ※ .
Those beautiful black exteriors of burned cedar boards match this town well.
There are Art works inside of them.
Inside and outside are distributed, and connected.
To tell the truth, some people of the town has always said me
" Please draw something at my home ", " Would you do more? "
But it's difficult for me.
Because I want not to destroy the precious scenery.
However, this time is the festival, isn't it?
I had the will.
I decided to try and think.
I researched again.
Walking with the artist's eyes found attractions here and there.
After mature consideration, I chose these spots.
The foot of the hill and an entrance of an alley to the first cafe of Naoshima,
the halfway of the alley and the crossing to approach to Go'o shrine.
" How about here? "
Thanks for the other proposals but I'm sorry.
I gave priority to the balance I feel than increase.
Then
I began to make my works.
The drawings contained  the local cats, the scenes of Tokyo and so on.
Materials and tools were also brought from my home and procured in the field.
So should we call them Hybrid Site specific Drawing Installation ?
During making,
I was spoken to those who came and went and
observed silent by someone and interviewed by chance.
When the night or the rain came, I took a rest and took with everyone and drew everyone.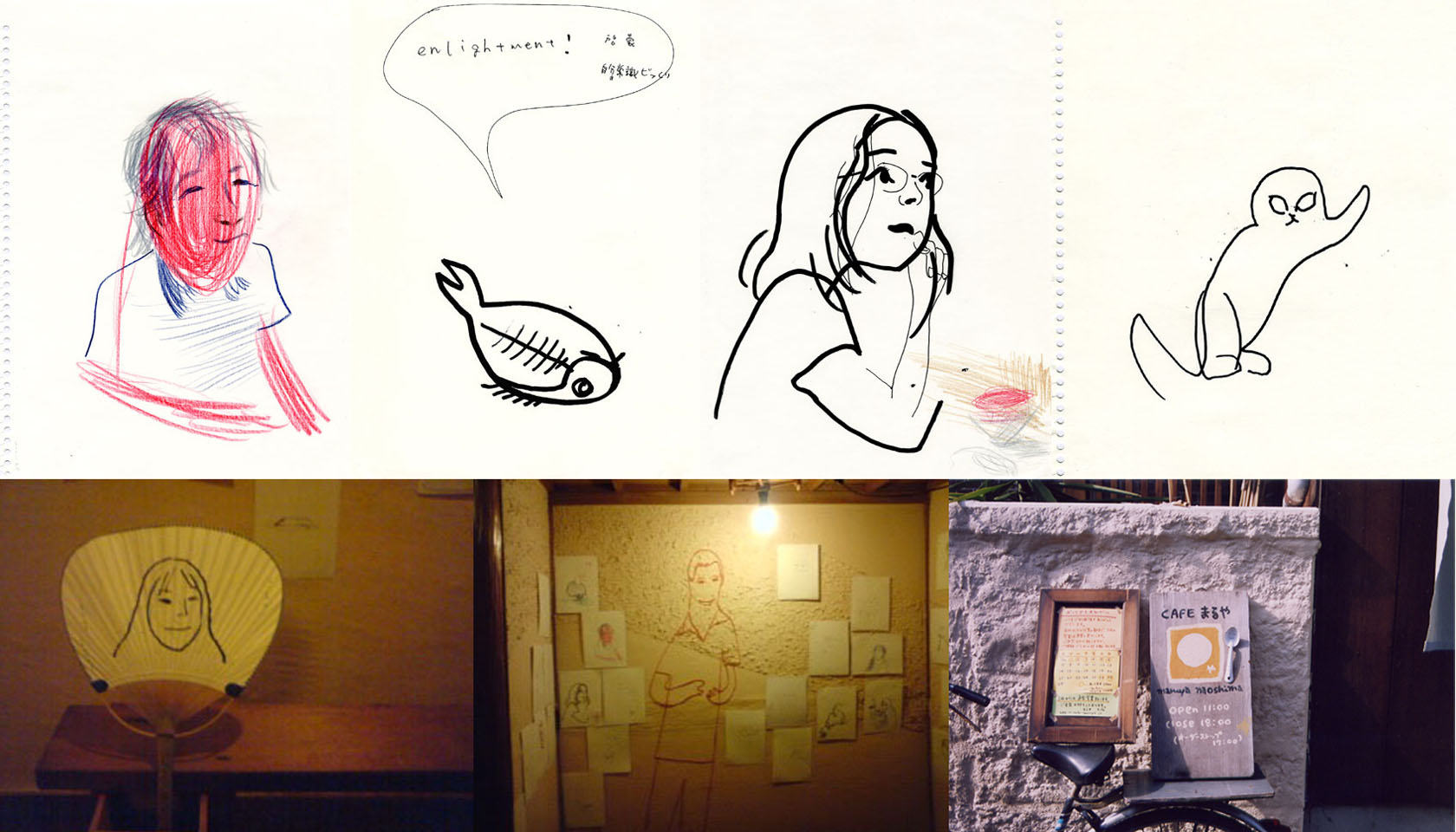 Though I was afraid of the rain of June, it was fine day after day. So I got a tan.
I could have enough time. I was lucky.
I got back home before the art festival began.
I heard a lot of the people loved my works. I was so glad.
Some of my works had been exposed to the afternoon sun.
So the colors had faded gradually. They had been given the good taste
as if they had been there since long ago.
The festival was gone but they said
" Do you have any reasons to remove your works? "
As a result, my works of 2010 also had become shown permanently.
That' why I say thank you.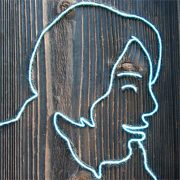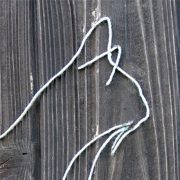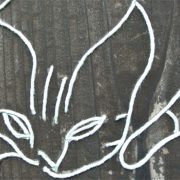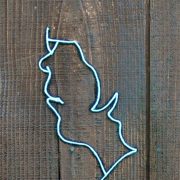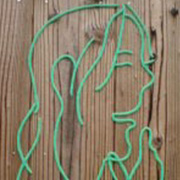 - - - - - - - - - - - - - - - - - - - - - - - - - - - - - - - - - - - -
NAOSHIMAP of Kazuharu ISHIKAWA