Shintaro OHATA's special exhibition at display windows of Shinjyuku TAKAHASHIMAYA department store has just started!Please enjoy the photos.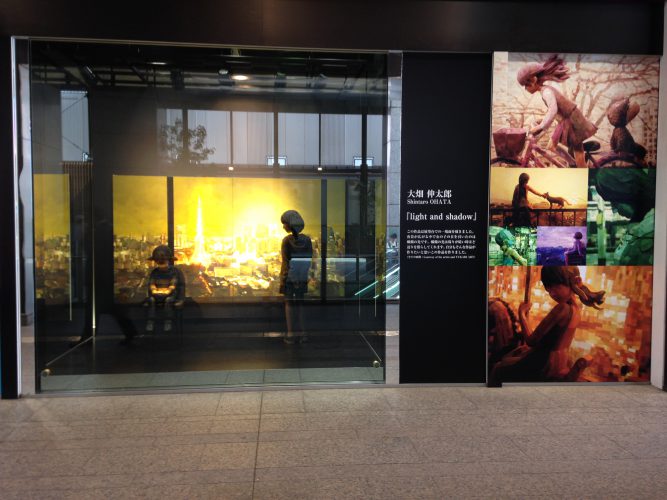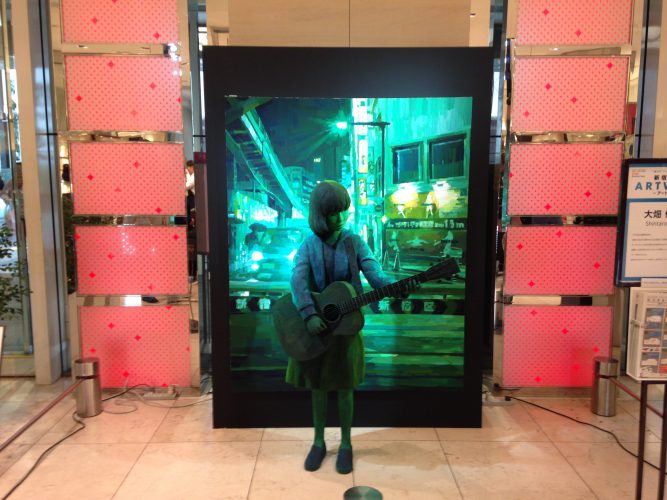 "Shinjyuku TAKASHIMAYA ARTWALK"
■Date:12,April → 25 April,2017
■Venue:Shinjyuku TAKAHASHIMAYA department store
*OHATA's works are located at display windows of JR entrance.
■Time:10am~20pm(Fri & Sat until 20:30pm)
This is one of the events of "Shinjyuku TAKASHIMAYA ARTWALK".
Ohata is exhibiting 2 large scale works perfect for the venue; "Light and shadow" is a painting/sculpture depicting Tokyo's night view ,and the motif of "The place where it begins" is a street musician in Shinjyuku!