SHINTARO OHATA & YODOGAWA TECHNIQUE @VERGE art fair in NYC.
⇒Abruptly cancelled by the fair organizer at the very last minute!
May 9 thru 12, 2013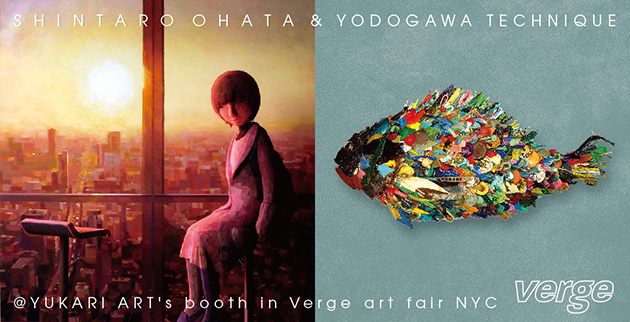 YUKARI ART is participating in VERGE art fair NYC from May 9 thru May 12,2013.
We will show works by Shintaro OHATA and YODOGAWA TECHNIQUE.
→This art fair has been abruptly cancelled by the fair organizer at the very last minute.We are absolutely shocked by the cancellation which SHOULD NOT happen like this and sorry for our friends and clients who were kindly planning to visit our booth.
===
★Shintaro OHATA is going to exhibit 3 new works.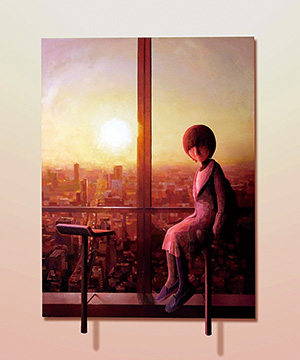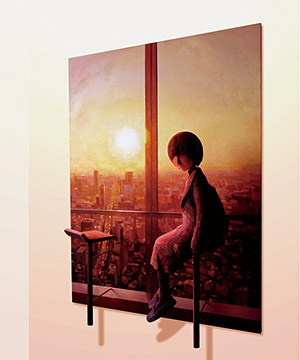 the painting with a sculpture:"If", 130.3×97×37.5cm, mixed media, 2013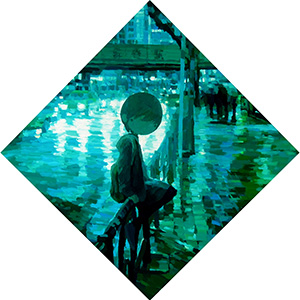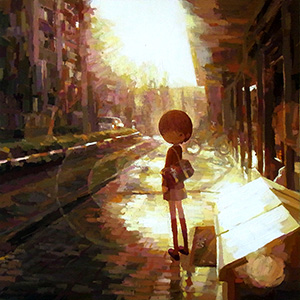 the painting in a diamond shape: "raindrop", 60.5×60.5cm, acrylic on canvas,2013
the painting in square: "Into the light", 62.5×62.5cm, acrylic on canvas, 2013
Shintaro OHATA
Born in Hiroshima, 1975.
Shintaro Ohata is an artist who depicts little things in everyday life like scenes of a movie and captures all sorts of light in his work with a unique touch: convenience stores at night, city roads on rainy day and fast-food shops at dawn etc. His paintings show us ordinary sceneries as dramas. He is also known for his characteristic style; placing sculptures in front of paintings, and shows them as one work, a combination of 2-D and 3-D world.
For more information:artists Shintaro OHATA .
★YODOGAWA TECHNIQUE is going to exhibit about 8 new works.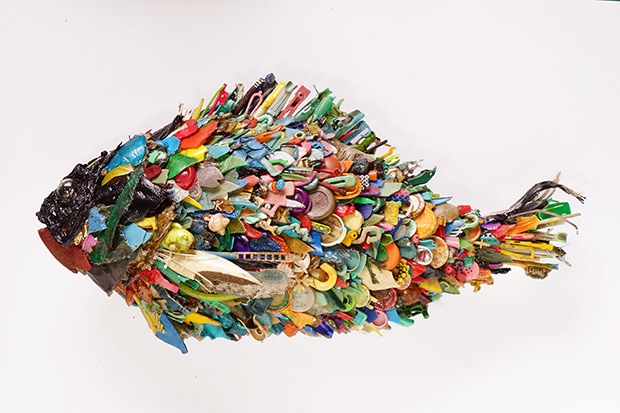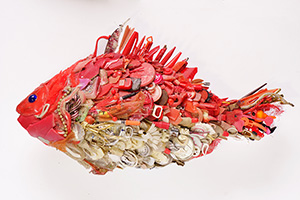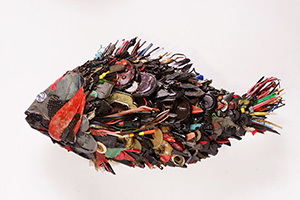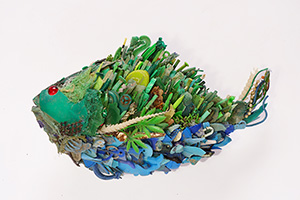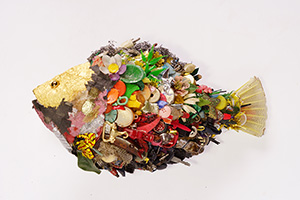 and more!
Each garbage fish is contained in an acrilic box.
YODOGAWA TECHNIQUE
Yodogawa Technique is an artist unit founded by Hideaki Shibata(b 1976) and Kazuya Matsunaga(b 1977) in 2003.
They are based out of the river terraces of Yodogawa in Osaka, creating objects using garbage and items drifted to the riverbank.They are also known for making works in different places while interacting with the locals, winning much attention and acclaim for this sort of community work project.They have lately worked on the reconstruction support project for Wakabayashi area in Sendai, Miyagi where devastating tsunami attacked, by using affected windbreak forests there.
For more information:artists YODOGAWA TECHNIQUE
===
Please contact us if you have any inquries about the works.