A Japanse group show by 5 artists
"SWEET PARADOX"
July 11 thru Aug 10,2014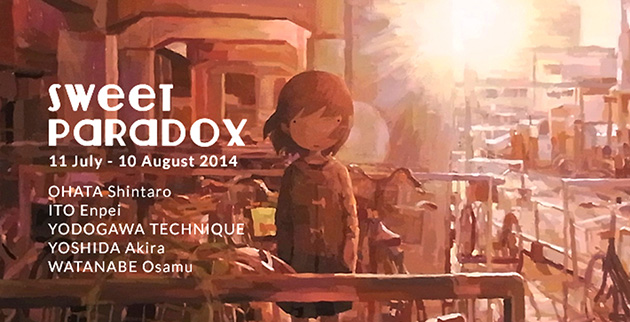 Artists from YUKARI ART is exhibiting at "Sweet Paradox" held at
MIZUMA GALLLERY, Singapore.
A Japanese group show curated by father and daughter, mr. Mizuma and ms. Yukari from YUKARI ART that hosts total of 22 artworks from 5 different artists.
Ranging from paintings to sculptures, artworks displayed are very animated in style. However, the topic each artwork raises a serious issues in society.
The exhibition features Japan's leading contemporary artists Shintaro OHATA, Enpei ITO, YODOGAWA TECHNIQUE, Akira YOSHIDA and Osamu WATANABE
Please click here for details of the exhibition:
MIZUMA GALLLERY,Singapore