We are pleased to announce that "YUKARI ART mini", a tiny window gallery launched last year ( November, 2018 ) in Nakameguro, Tokyo has just started its third exhibition.
YUKARI ART mini Vol.3 " Yodogawa Technique "
Artist:Yodogawa Technique
Work:" Hoopoe No.1 ", " Barn Owl No.1 "
Media:Garbage based sculpture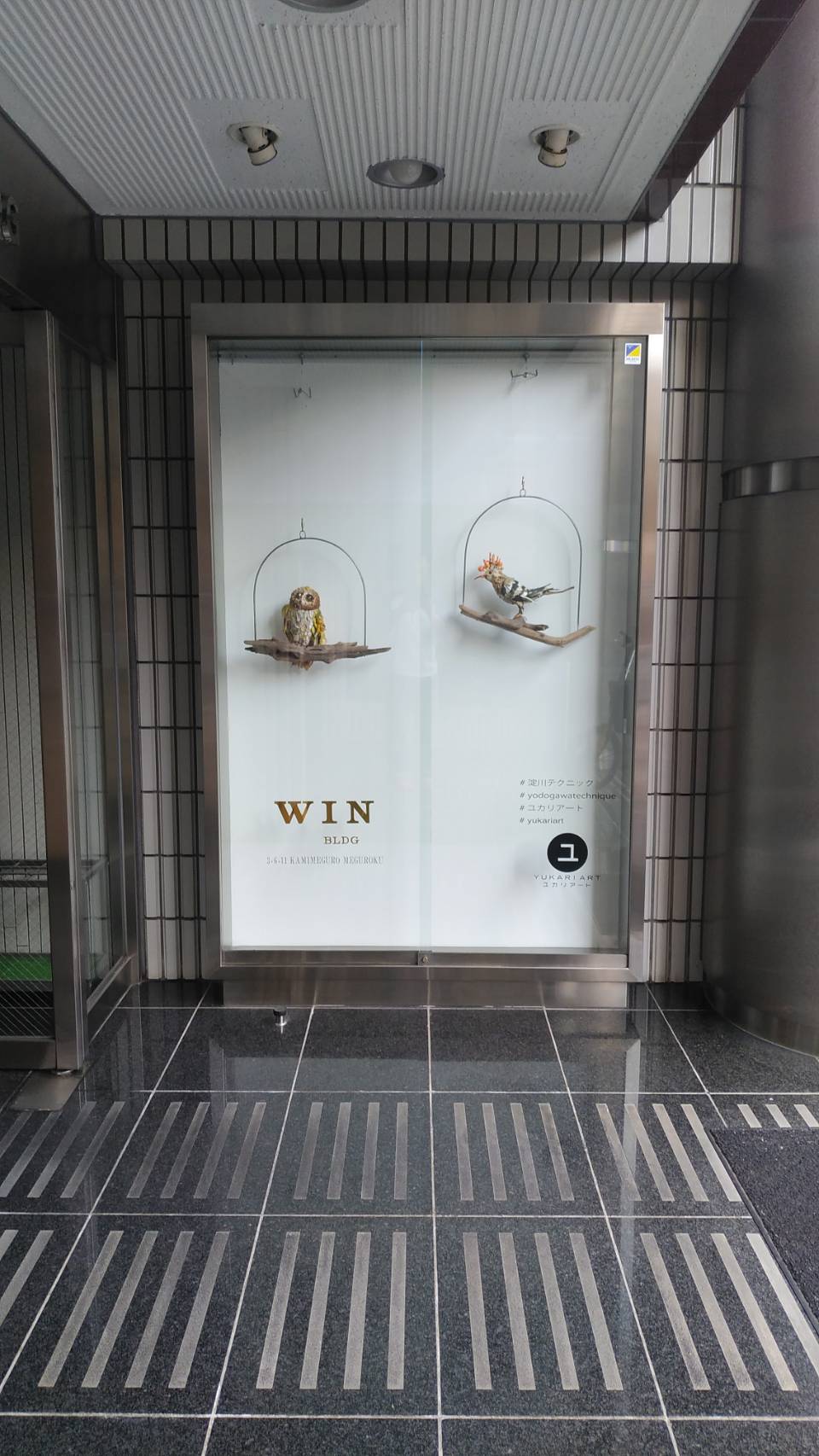 Venue:
YUKARI ART mini:
Display window of WIN Building 1F, 3-6-11 Kamimeguro Meguro-ku,Tokyo,Japan
1530051
*As this space is located on the ground floor of a private property, please be considerate of others and keep the noise level down. Thank you very much for your generous cooperation!
Click here for YUKARI ART mini vol.1 "Akira YOSHIDA"
Click here for YUKARI ART mini vol.2 "Shintaro OHATA"