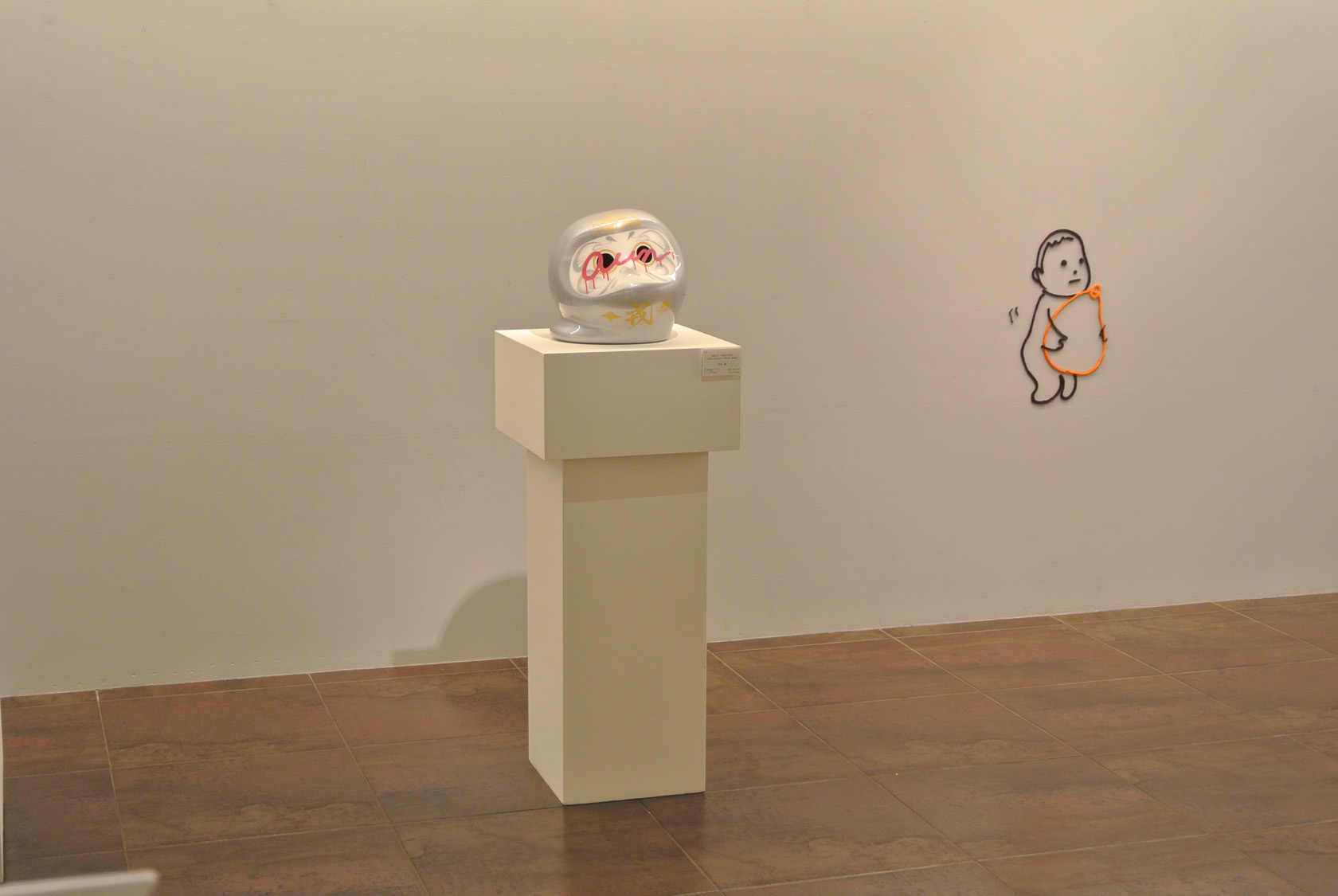 installation view of  ' treasure hunting ' @ Shinjuku Takashimaya Art Gallery, Tokyo, 2017
Akira YOSHIDA ' MELT DARUMA color : cosprey x silver pearl ' &  Kazuharu ISHIKAWA ' Tresure hunting- discovery of a pumpkin- '
Akira YOSHIDA and Kazuharu ISHIKAWA are heading to Roppongi today.
This photograph were taken in the group show by 6 artists 2017.
You can say this scene already foresaw the present two-man show.
Each themes will be more deeper and meet again.
" Two ways towards... "   will open soon Jan,10.
We hope you enjoy our show.