YUKARI ART mini - a tiny window gallery in Nakameguro, Tokyo has started its 12th exhibition 'Tongue' and 'Cheeks' by Kazuharu ISHIKAWA. The latest 2 works of mine are currently displayed. ( Feb.9 - May.8, 2022 )
YUKARI ART mini Vol.12 " Kazuharu ISHIKAWA"
Artist: Kazuharu ISHIKAWA
Work:" Tongue "
Year : 2022
Size : 61x61cm
Media:Thread and acrylic on canvas ,etc.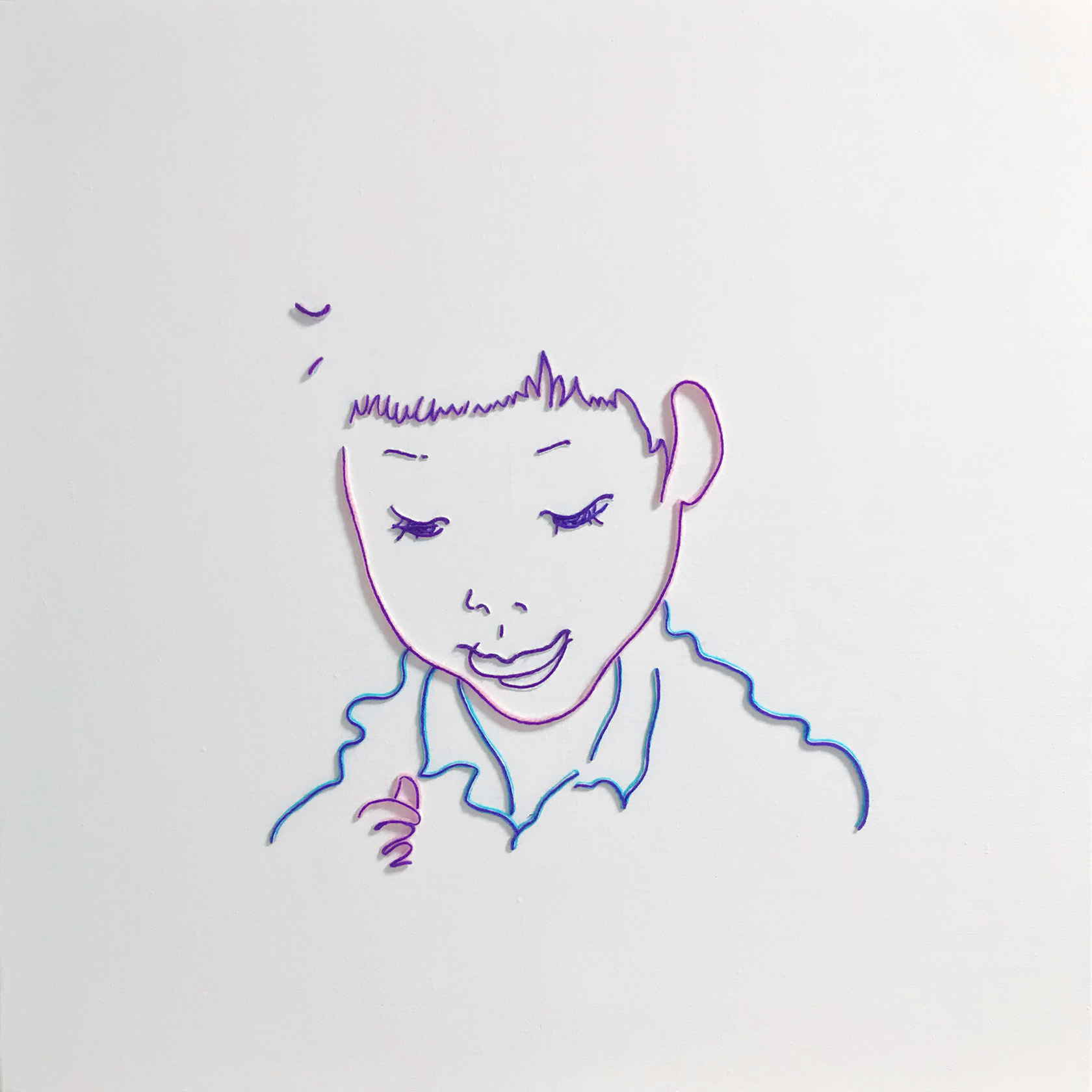 Artist: Kazuharu ISHIKAWA
Work:" Cheeks "
Year : 2022
Size : 33.7x29cm
Media:Thread and acrylic on Hemp cloth, panel ,etc.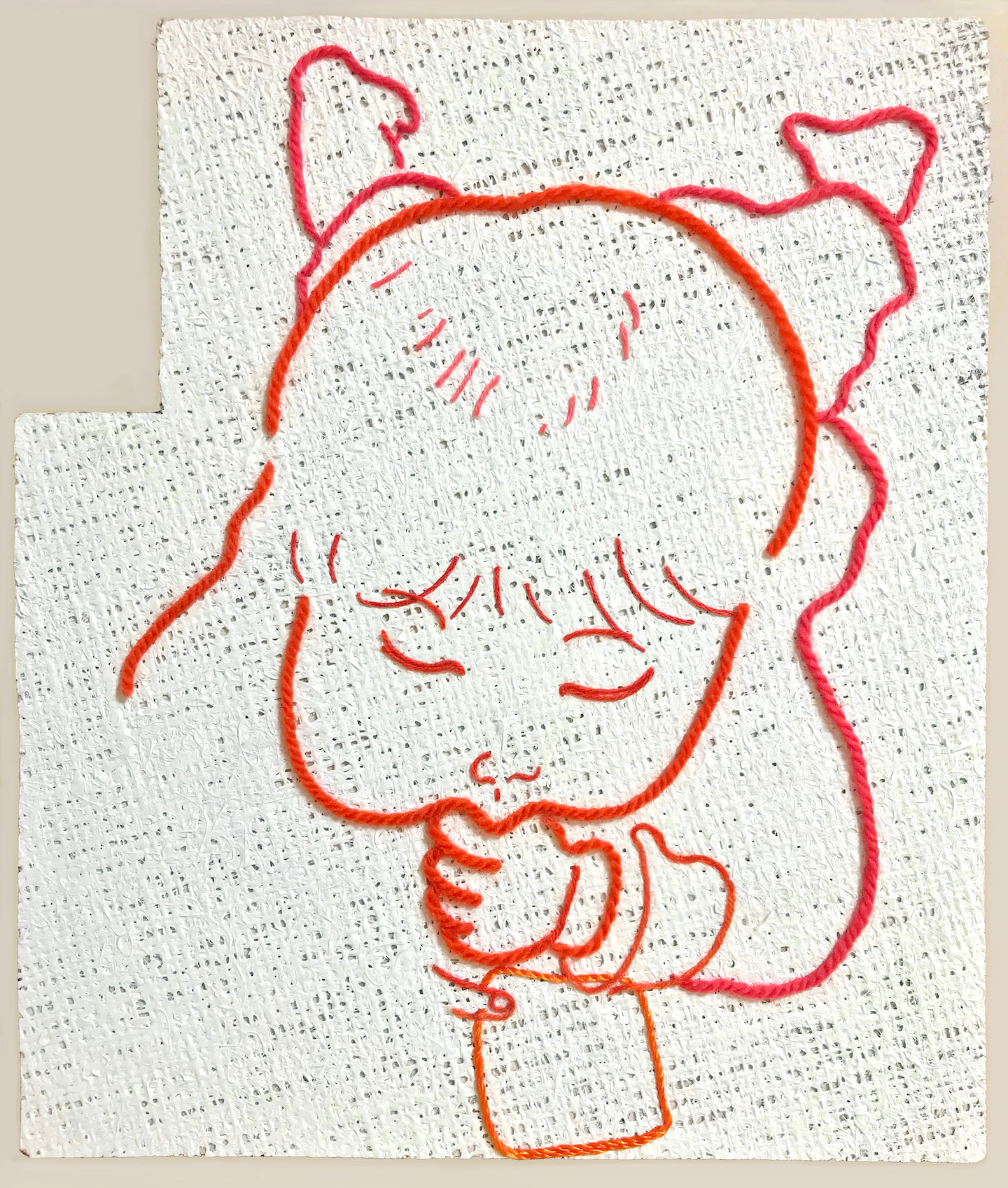 Today, we have been feeling anxious atmosphere in the world.
Pandemic is affecting even nursery, primary school and many things of children's life.
Though adults worry about them, they're living so happily everyday. I realize that.
And I think that is so important .
That's why I have decided this year's theme of mine is ' pleasure ' on New Year's Day.
Then I started to make the first 2 works on my newly atelier.
The models are my son whose tongue often sticks out when he concentrate on something
and my little nephew who has amazing cheeks .
They lives in the distant cities, Hiroshima and Tokyo. So it's not easy for them to meet.
However they romp around and play with all their might as if they were good brothers whenever they meet.
The original drawings by ballpoint of these  works were drawn in early 2020 ( before Cover-19 expansion in Japan ).
' Cheeks ' are looking at the smartphone relaxedly after frolicking enough.
' Tongue ' are looking at the cards of "Thomas & Friends".
Venue:
YUKARI ART mini:
Display window of WIN Building 1F, 3-6-11 Kamimeguro Meguro-ku,Tokyo,Japan
1530051
*As this space is located on the ground floor of a private property, please be considerate of others and keep the noise level down.
Thank you very much for your generous cooperation.