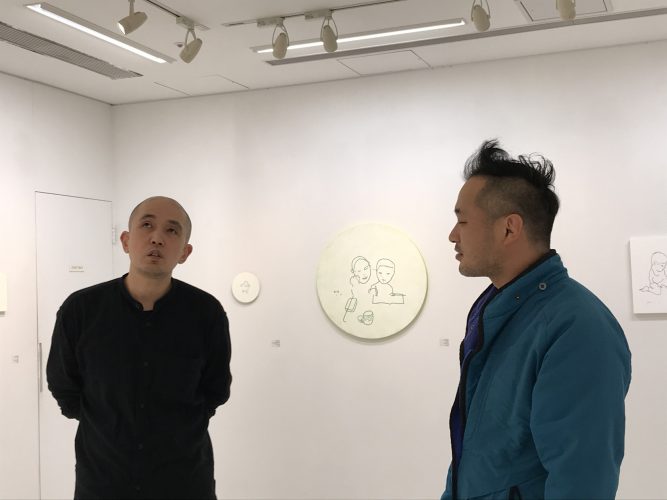 SHIBATA Hideaki ( Yodogawa Technique ) came. (R)
Talk with artists is interesting though each ways are different.
Hideaki said after my explanation of details of my works ( for example about trapezoid ),
" You were not particular about such a place in old days. Ishikawa - san is getting awkwarder more and more. I'm shocking! "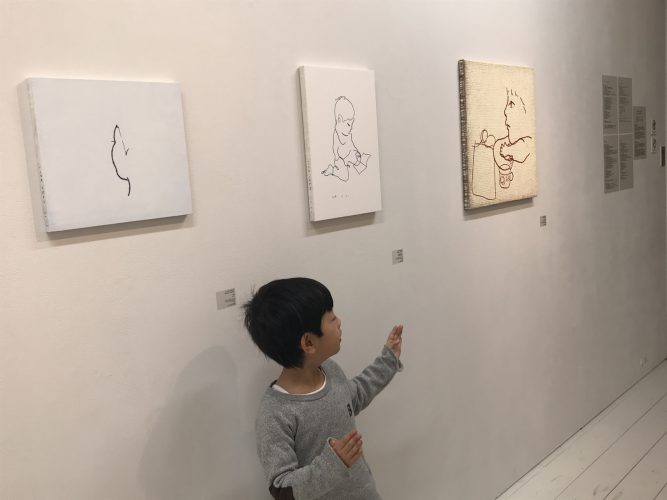 My little model came too.
He talked and talked with people of the first meeting. He knew well about my trial and error even that I never tell because he often read my diary interrupting my writing it. He talked logically and exactly. So I can say he is my little curator.
But most of his speech was about elevator. Actually,  he likes elevator very much.
His hands on this photograph expressed open and close of the doors. He conquered all elevators ( except Staff Only ) in this building while I was working. So he came to know a lot than me about Roppongi Hills.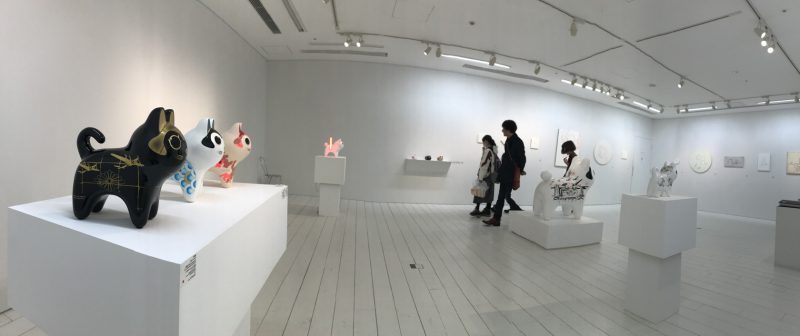 Various people were coming. From in and out of Japan, old and young men and women..
Not only  people who visited for purpose of this exhibition but who dropped in incidentally also seemed to enjoy our  show.
And they gave me multidirectional impressions and reactions very interesting.
Sometimes I felt that some of them might understand more deeply than artists.
"What should we answer when the viewer from distant place do want to take a work home at once?"
The conclusion of the prior consultation with A/D GALLERY was "O.K."   This assumption came true. Some works departed for the country where I have not gone yet.  That's why layout were performed. In  the latter half of the session, ' Inu Hariko pooch & osprey ' by YOSHIDA Akira joined our show. Thus it was an exhibition with the movement all the time.
I can explain about Akira's works smoothly.
However I was surprised and impressed again when I hard about his ingenuity and technique from himself.     Yoshida Akira Various Works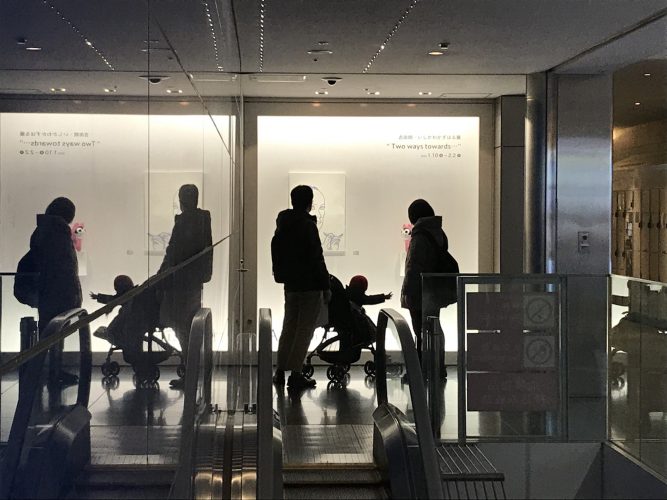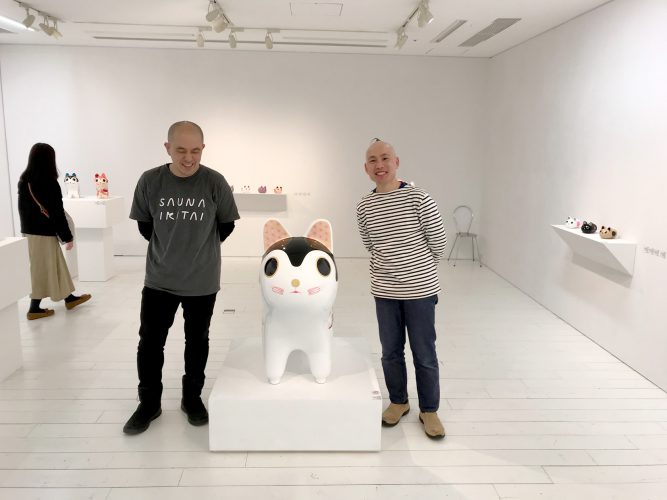 Akira and Kazuharu two-shot photograph by MIZUMA Sueo.
Two of round heads lines up like two of  ' 0 ' in ' 2020 '.
2 to two, 2 to to. " Two ways towards..."
The reason why we did not define where two ways would go towards is that we're on the way of our own and  we do say " Stay tuned! "
Many many thank you for everything.
And let me say to our works " Good job ! "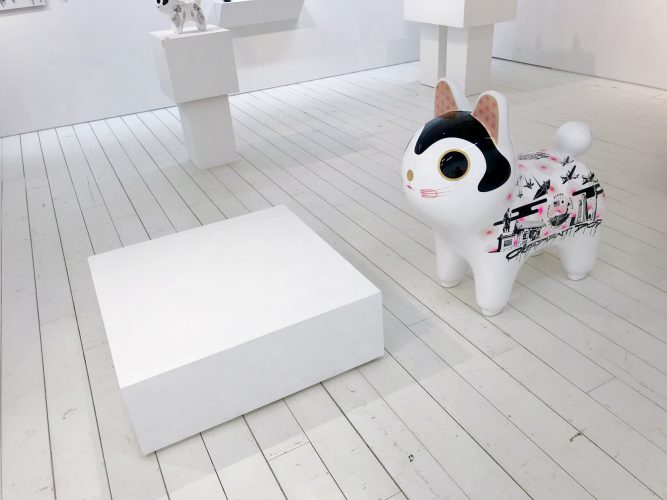 Jan.10 - Feb.2, 2020,  everyday 12:00 ~ 20:00